Training Opportunities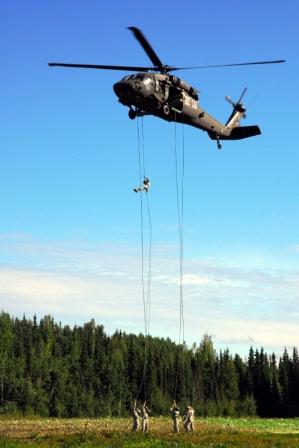 Opportunities *:
Air Assault School
Airborne School
Northern Warfare School
Sapper School
Survival Escape and Evasion
Dive School
Army Mountain Warfare School
Jungle Warfare School
Robin Sage (Special Forces support)
Project GO- Domestic and Overseas Language and Cultural Studies
ROTC Basic Camp (makes up for first 2 years of ROTC)
ROTC Advance Camp (leadership and military skills assessment). Required
Cadet Leadership Training. Cadets mirror an Active Duty Officer to see the daily routine and life
Internships: Army Sci-ence Board, Lawrence Livermore National Laboratory, National Security Agency, U.S. Army Medical Department (AMEDD), Rapid Equipping Force, Army Chaplaincy, U.S. Army Corps of Engineers, The Army Judge Advocate General, Army Public Affairs, Nurse Summer Training Program, and others.
*Not all opportunities are available every summer and slots are competative.