Explore the Opportunity of Leadership and Becoming an Army Officer
Army ROTC Teaches You How to Lead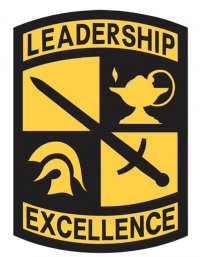 Army ROTC (Reserve Officers' Training Corps) is one of the best leadership courses in the country and is part of your college curriculum. During classes and field training, you will learn first-hand what it takes to lead others, motivate groups and how to conduct missions as an Officer in the Army. Upon graduation from Army ROTC, you will earn the bar of a Second Lieutenant and become a leader for life.
"The order, the self-discipline, the pride that had been instilled in me by ROTC was a tremendous companion to my basic liberal arts education and prepared me well for my Army career, or for that matter, any career I might have chosen."
GEN (Ret) Colin Powell, Former Chairman, The Joint Chiefs of Staff
Why Join ROTC?
The program can be completed in just two years by attending a 5-week leadership training course, Basic Camp, at Ft. Knox, KY
If you are interested in the Reserves or National Guard then you can complete the ROTC program in 2 years while you serve with your unit and receive drill pay. You will also collect the stipend, book money, and full tuition.
You'll be commissioned as a 2nd Lieutenant the day you graduate and can be making the civilian equivalency of $68,000 within your first four years on active duty
Financial aid incentives
Receive a monthly stipend (tax-free) $420
Have the opportunity to live in a unique Residential Learning Community on campus. This provides cadets the opportunity to be surrounded by others with similar goals in mind, such as academics, physical fitness, and developing as a leader. For more information, please click this link: Residential Learning Community
Incentives
The United States Army Cadet Command Headquarters offers other incentives.
Cadet Command Website: www.cadetcommand.army.mil
Questions?
For any questions regarding joining Appalachian State Army ROTC please contact Lieutenant Colonel (Retired) DJ Weatherford:
Phone: 828-262-2994
E-mail: weatherforddj@appstate.edu