App State ROTC's first week of physical training consisted of a schedule of "whole body fitness". On Tuesday, Appalachian State's Director of Performance Nutrition, Marisa Faibish, gave a nutrition class. Prior to her arrival at Appalachian, Marisa worked as a performance dietetic intern for the U.S. Army Special Forces within the THOR3 program at Fort Bragg. The Mountaineer Cadets were up early Thursday for a diagnostic Army Physical Fitness Test in the Holmes Center. LTC Mike DeVries (JFK Special Warfare School Command Psychologist) conducted a Mental Performance Leadership Professional Development session in the Student Union on Friday. To keep the "Fire" in the "Fire on the Mountain" you need to practice whole body fitness!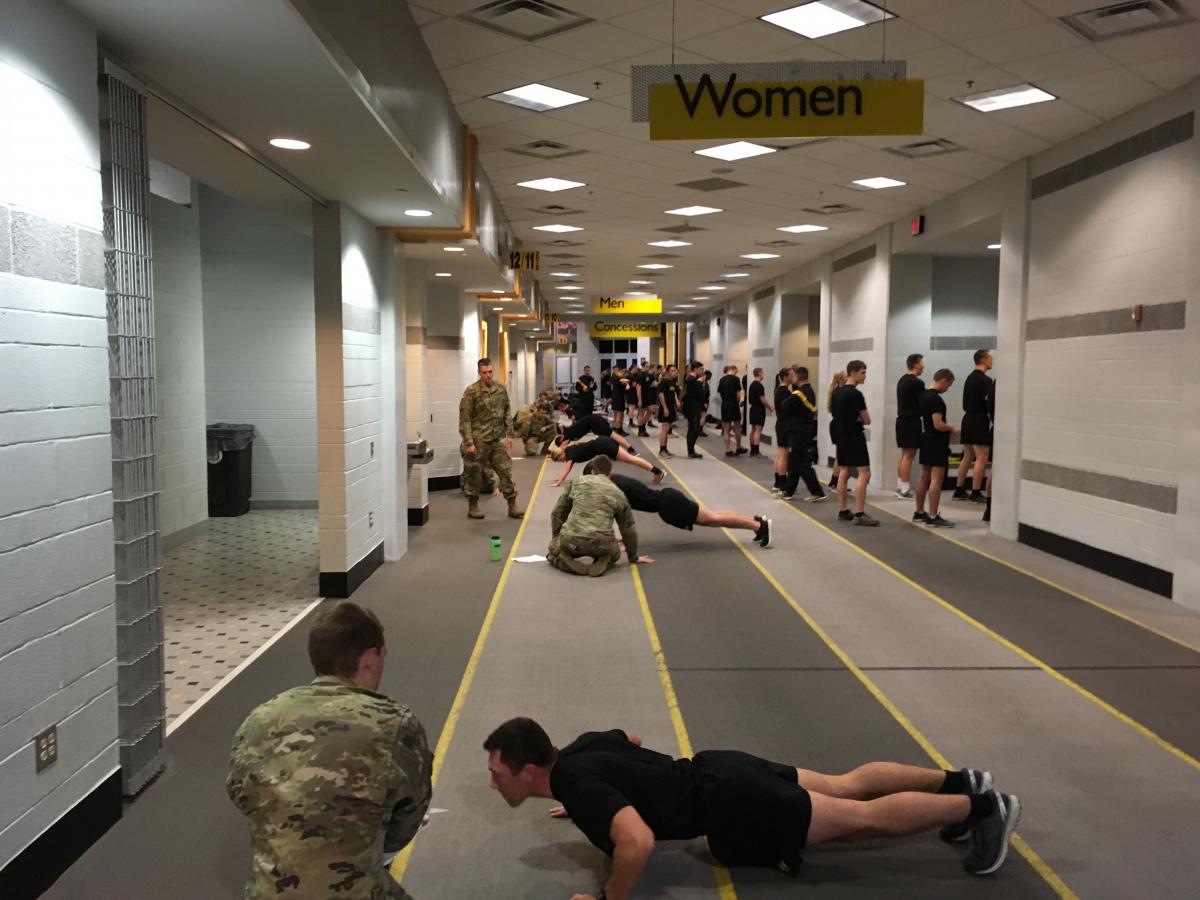 First Push Ups of 2019!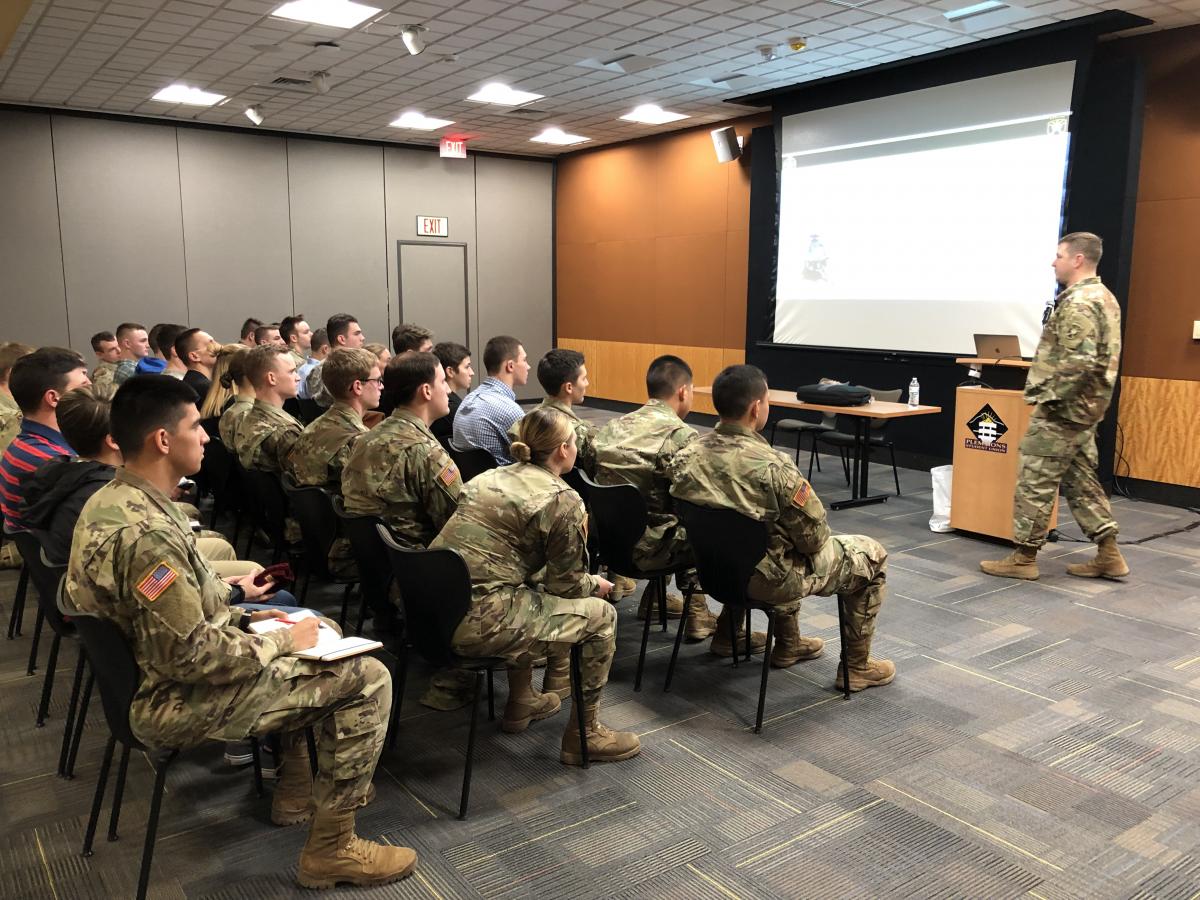 LTC DeVries talks mental fitness.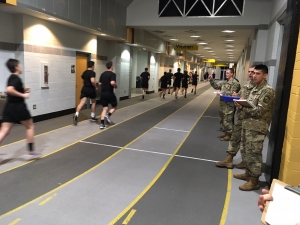 Tags: