Cadets Durham and Godfrey reflect on their summer opportunities.
Cadet Durham, MS III (Junior):
This summer I was blessed with the opportunity to work with the Army Research Laboratory's Operations and Physical Security Department on an Active Shooter Training Plan. My task was to write a brief that would be given to the employees of the laboratory lasting no more than 1 hour. I worked closely with my mentor, Cheryl Skibicki, Retired SFC Bobby Martin, and many other people in the department. Through this internship, I was able to meet and interact with many Army soldiers, FBI agents, other Cadets and civilians who gave me advice that I plan to use in life.
I would highly recommend taking any internship with the Army Research Laboratory because there is so much that you can learn from these people. I met and networked with a few people who I plan on staying in touch moving forward. I was able to earn my CPR and first aid certification, which was something that I had never expected to do here. I utilized Homeland Security's Active shooter information and compared a real life example of the Navy Yard shooting. I was able to attend an Active Shooter seminar that was held by the FBI. I took the information that I learned from that seminar and put it in my Active Shooter brief that went to the Army Research Laboratory. The brief that I was tasked with giving was an Active Shooter training plan. My goal was to inform the employees of the facility on what to do in the event of an Active Shooter and present my ideas on how to prepare and potentially prevent them. Through this brief, I was able to start a conversation among employees that will hopefully spark change in the Garrison management. Laboratory Operations wants to build off this momentum and continue to spark change for the safety of employees. Another thing I was able to do thanks to this internship was to brief two Colonels and two Sergeant Majors. Most people in their military careers do not get to do this until they're a commander. This internship presented me several opportunities and experiences that are hard to come by anywhere else.
Cadet Godfrey, MS IV (Senior):
Immediately following Advance Camp I had the opportunity to take part in an Army Medical Department for Behavioral health sciences. I flew from Ft Knox, Kentucky to San Antonio, Texas--home to countless state hospitals, endless classrooms full of soldiers just out of basic training, flight simulators made for training medevac pilots, the extremely extensive Brooke Army Medical Hospital, and tons of other training spaces for every medical personnel the Army, Navy, or Air Force could ever need.
While training, I joined new soldiers in their behavioral science classes as they trained to do psychiatric evaluations in the military. I worked with doctors who were coming into the military as civilians to be providers. My favorite part was joining other students to go to state psychiatric hospitals and talk to patients. At my school, I'm lucky to have the opportunity to do lots of field work, but always with rats who don't talk back unless you really upset them. So actually talking to patients and learning about the different types of evaluations and write-ups was extremely valuable information.
I highly suggest all future cadets apply for an Army internship related to their field. You'll have the opportunity to make connections with important people working in the field, and gain a wealth of knowledge that is not possible of learning from a classroom.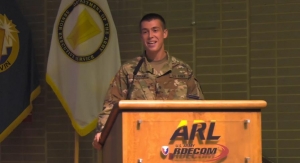 Tags: