Ten new Army Officers were Commissioned as Army Second Lieutenants on May 7th at the new end zone facility in App's Kidd Brewer Stadium. Fifty years after the first App State ROTC Officer Commissioning in 1971, 978 Cadets have become Army Officers through the program. That number will rise to 986 before the summer is over. Colonel Alric Francis, Class of 95, and Commander of the 3rd Infantry Division Artillery served as the guest speaker. He told the Commissionees "you will be expected to lead upon arrival when you show up to your assignment" and the flexibility and adaptability they've learned during college will serve them well as they begin their next chapter as Army officers.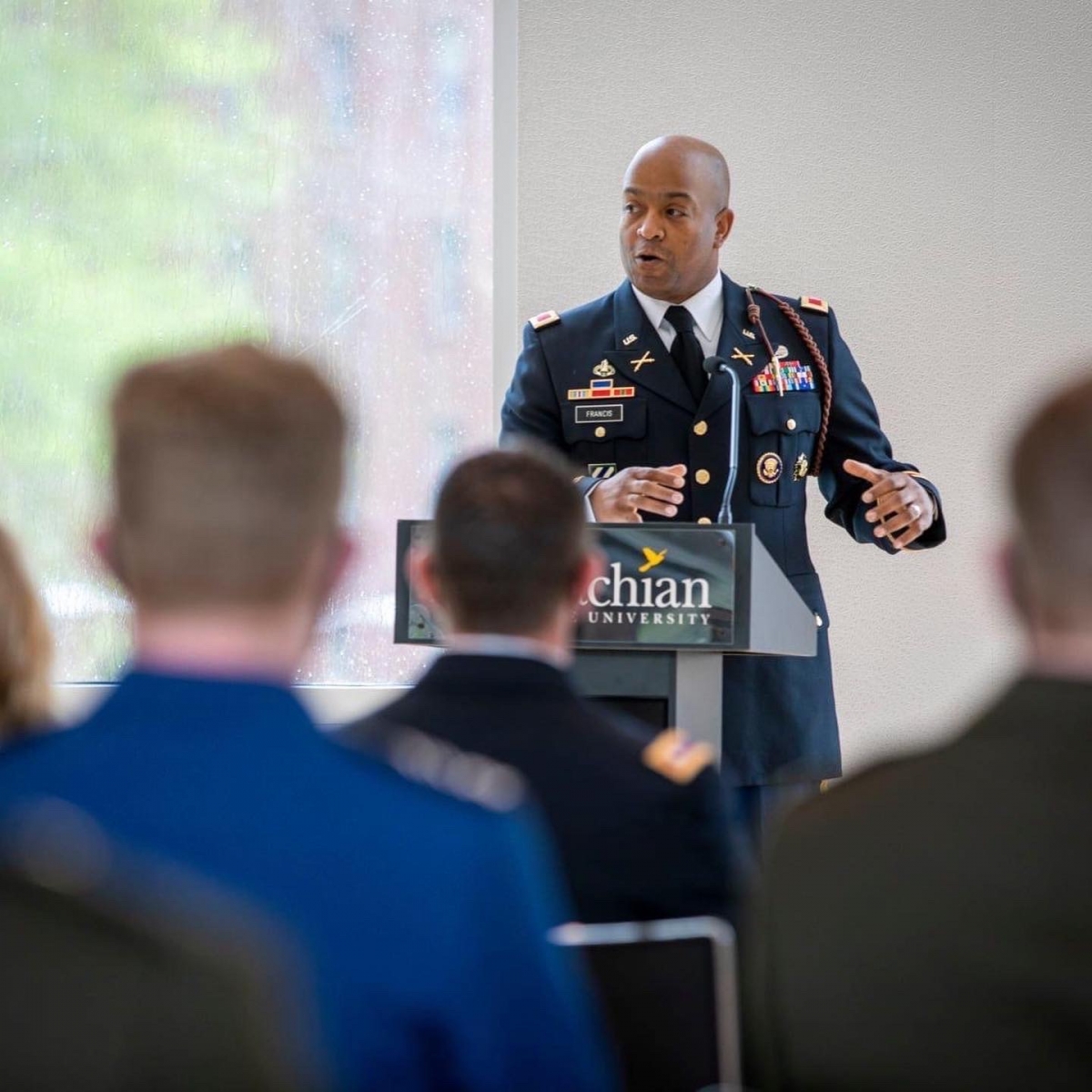 COL Francis, Class of 95, Guest Speaker
The new Second Lieutenants:
Brayden Aysta, National Guard, Military Police, English; Asheville
Tyler Belk, Active Duty, Field Artillery, Construction Management; Salisbury
Michael Hedrick, Active Duty, Armor, Physics; Statesville
Seth Kimpler Active Duty, Signal Corps, Computer Science; Fayetteville
Charles Moore, Active Duty, Engineers, Distinguished Military Graduate, Construction Management; Surry County
Patricia Parks, Active Duty, Infantry, George C. Marshall Award, Social Works; High Point
Aaron Rigby Active Duty, Infantry, Distinguished Military Graduate, History-2nd Education; North Wilkesboro
Gabriel Schott, Active Duty, Infantry, Business Management; Forsyth County
Richard Sepulveda, National Guard, Transportation Corps, Criminal Justice; Durham County
Grayson Trogdon National Guard, Aviation, Criminal Justice. Wake County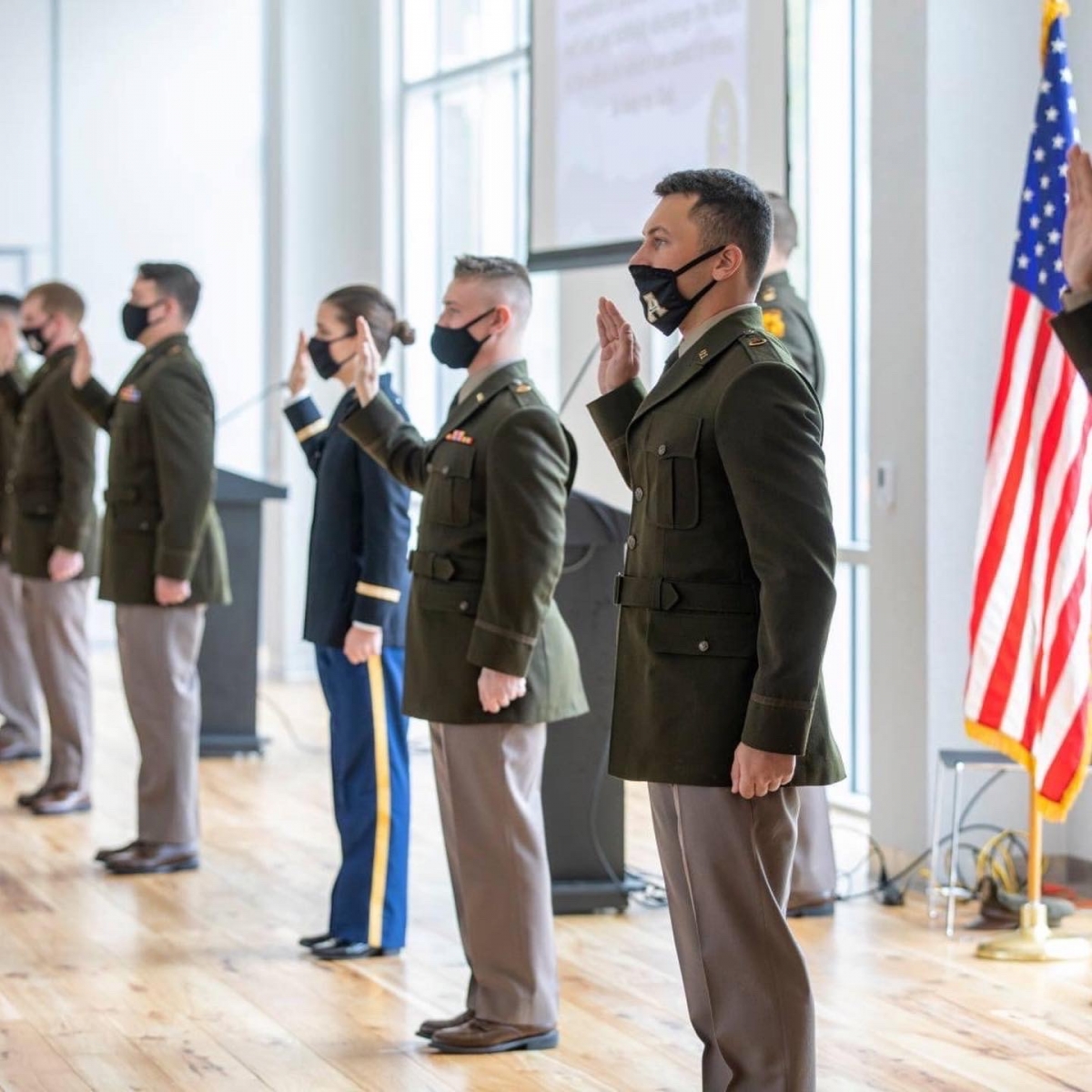 Well Done- Serve and Lead Well!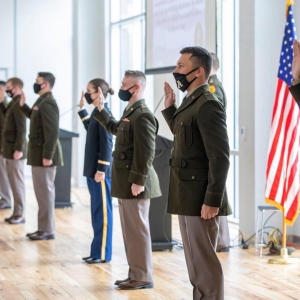 Tags: