Swearing to Support and Defend. Seventeen new Army Officers were Commissioned as Army Second Lieutenants on May 5th at the North End Zone Facility in App's Kidd Brewer Stadium. The program exceeded the 1,000 mark of Commissioned Officers with this cohort. The guest speaker was Major General (Ret) Gill Beck. MG Beck is a 78 grad, former App State all conference football player, as well as, a ROTC and University Distinguished Alumni. He told the Commissionees how the App football coach at that time introduced him to ROTC and how the leadership principles he learned in the program framed the entirety of his adult life. He also stressed personal accountability in preparing to be professionally competent and to be a Leader.
MG Beck Receives his "Big A" frame for appreciation for his speech (below)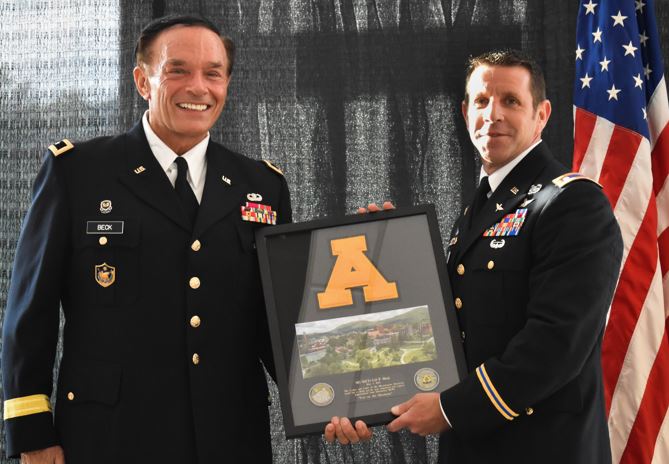 The newest App ROTC Alumni: (All are Active Duty):
2LT

Major

Branch

Detail

Sam Bourne

Criminal Justice

Ordinance (EOD)

Dennis Browning

Sociology

Military Intelligence

Infantry

Jack Davenport

Astrophysics

Infantry

Wiley Eaton

Sustainable Technology

Signal Corp

Infantry

Corbin Gillespie

Construction Management

Armor

Jaime Gonzalez

Public Health

Signal Corp

Armor

Nathan Griffin

Political Science

Military Intelligence

Natalie Hellner

Business Adminstration

Signal Corp

Cassidy Long

Political Science

Judge Advocate General

Carson Mangindin

Construction Management

Engineer

Daniel Miranda

Political Science

Military Intelligence

Infantry

Luke Nygard

Finance and Banking

Infantry

Austin Reed

Criminal Justice

Transportation Corp

Brian Richardson

Criminal Justice

Infantry

Genevieve Robertie

Sustainable Development

Aviation

Molly Setlift

Criminal Justice

Military Intelligence

Infantry

Nick Vosburgh

Political Science

Aviation
The Final Task of a Cadet- Taking the Oath to Become an Officer (below):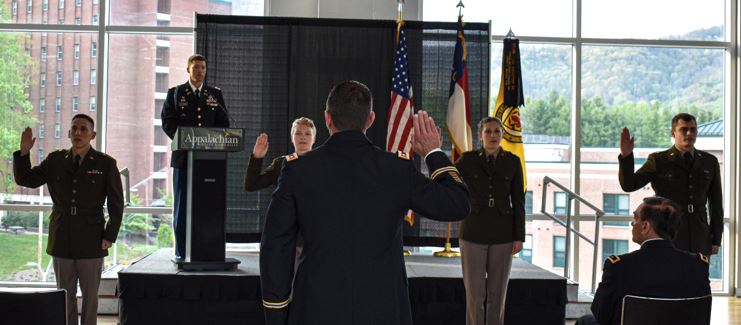 An Infantry Officer is pinned. 2LT Richardson has his Branch Insignia and Rank pinned on by his parents (below).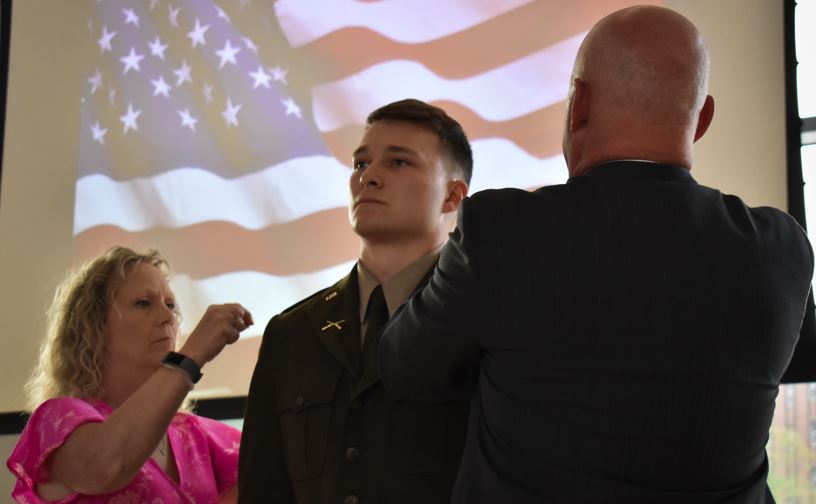 The First Salute. 2LT Cassidy Long receives hers' from her father, retired Sergeant Major Steve Long (below).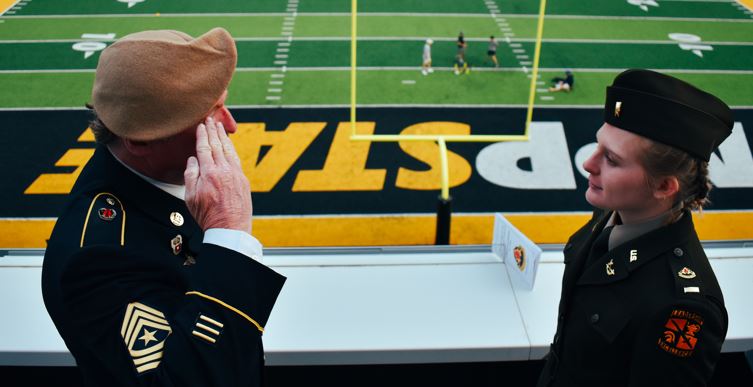 The new Lieutenants honor one of their own. 2LT Hellner receives a token of appreciation from her peers for a lot of unheralded hard work (below).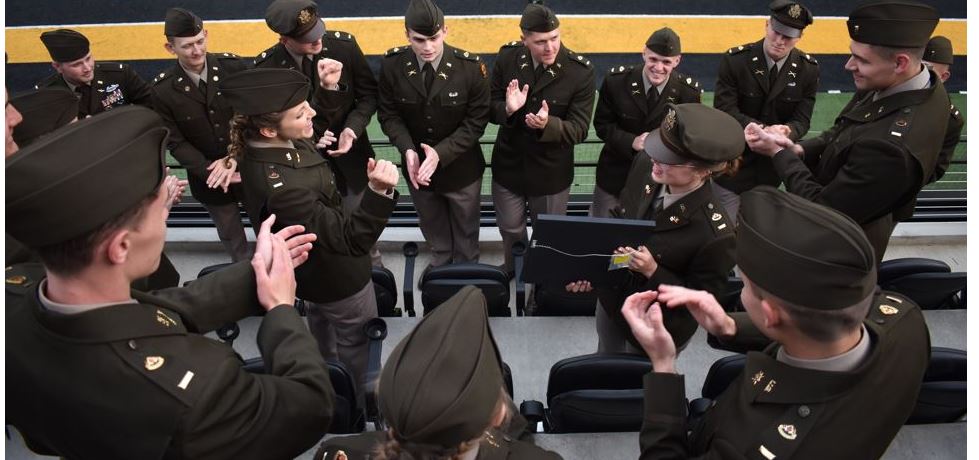 Well Done- Serve and Lead Well!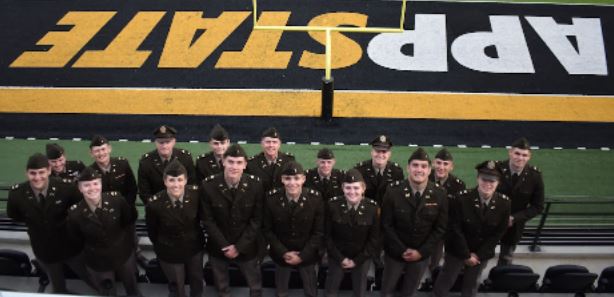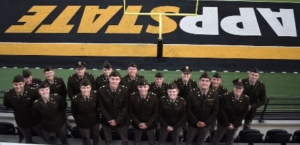 Tags: