The 2019 App ROTC Dining Out was held on 19 April in the Holmes Center. Over 250 alumni, current and former cadre, local supporters and of course the Cadets of the Mountaineer Battalion were present. This year marks the 50th anniversary of the program so appropriately a few of the founding cadre were present as well as members of the first commissioning class. Major General John Evans, Class of 88, and Commanding General of Cadet Command spoke at the ceremony. His speech dramatically charged the Cadets of the program on the importance of unyielding Character. The evening concluded with the pinning of Army branch insignia on the commissioning class.
The program continues its 50th year celebration with the production of articles, documentation, and a tailgate in the Fall.
Former Senior Military Instructor MSG (RET) Wetmore talks to former Supply Technician Joe Winebarger and recent alumni. Three former Professors of Military Science attended as well.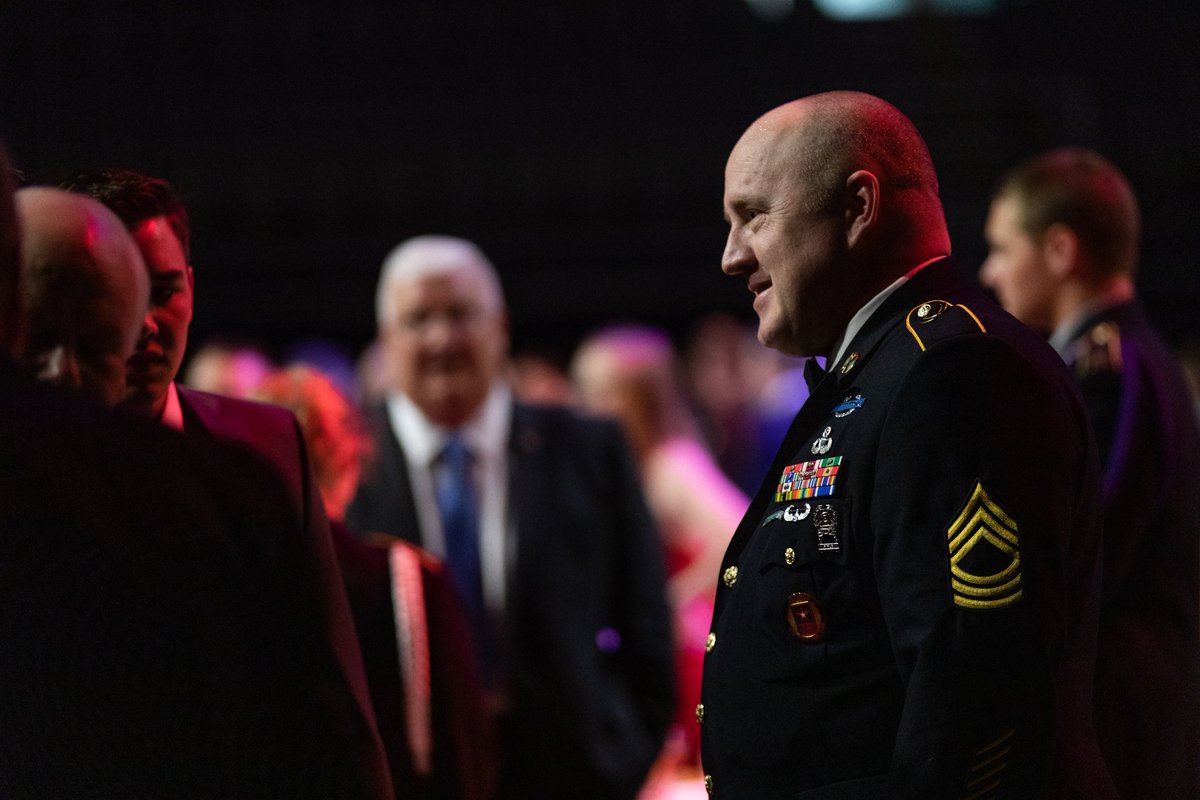 MG Evans gave a compelling and poignant speech.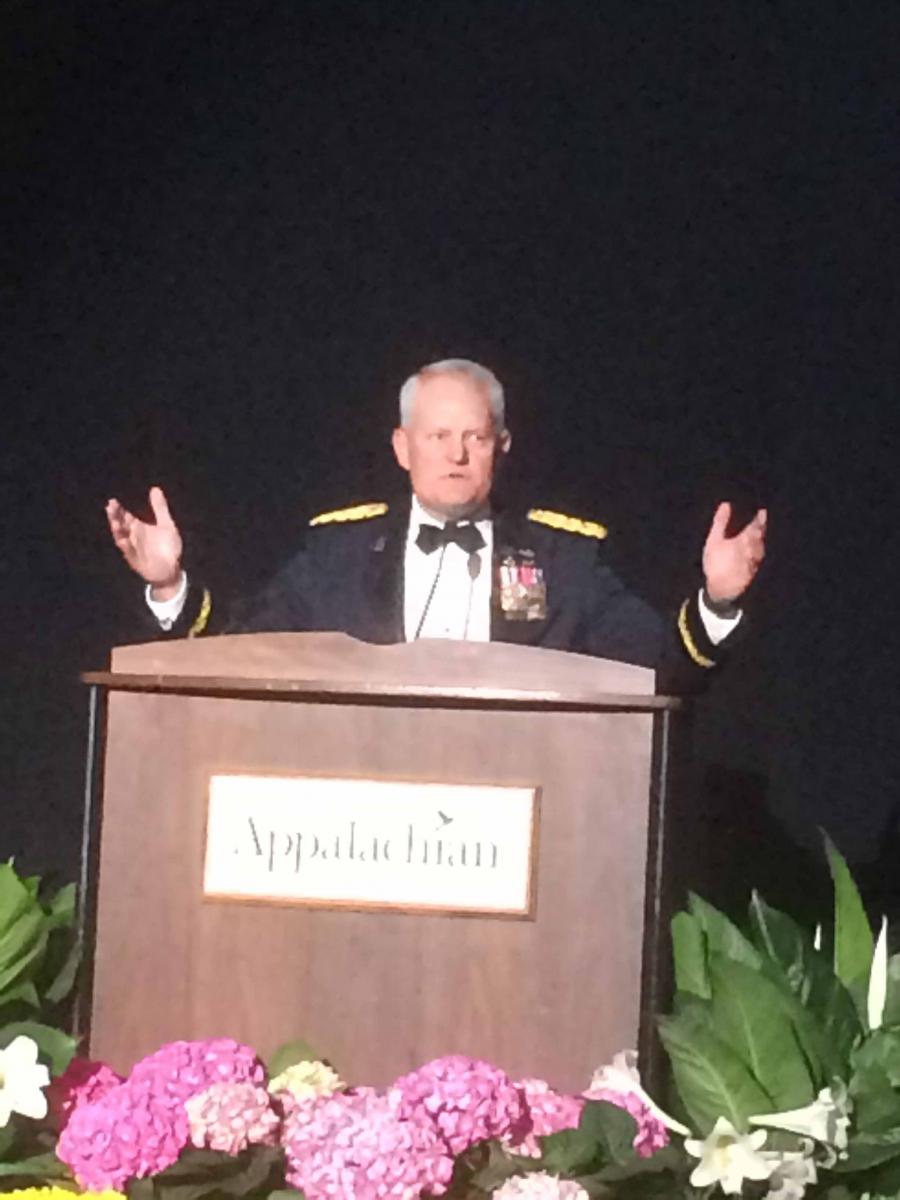 A great time on the Mountain!!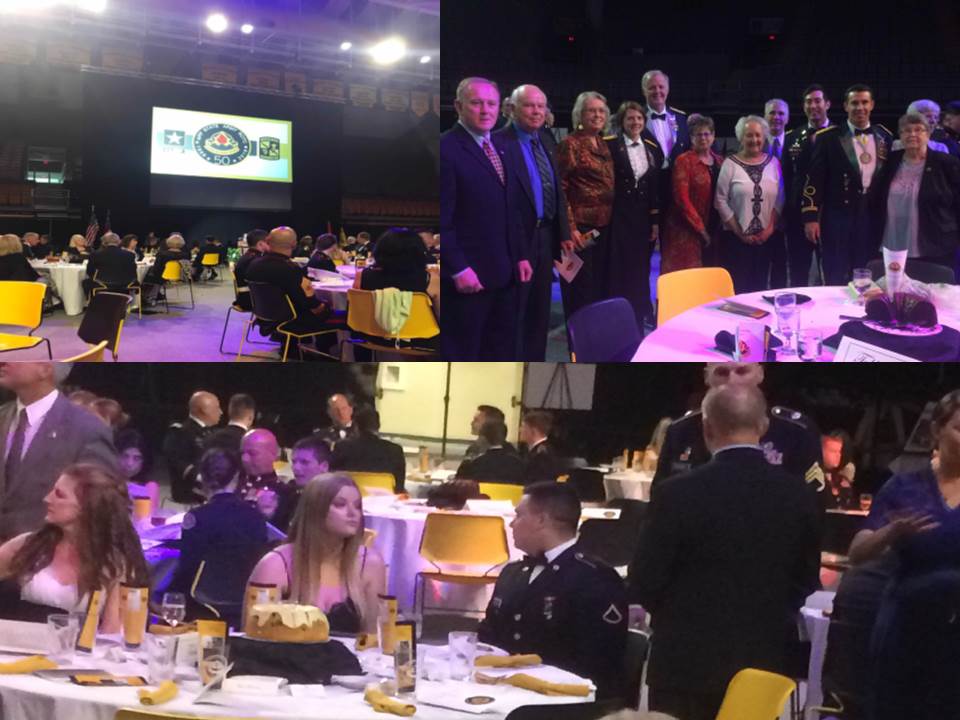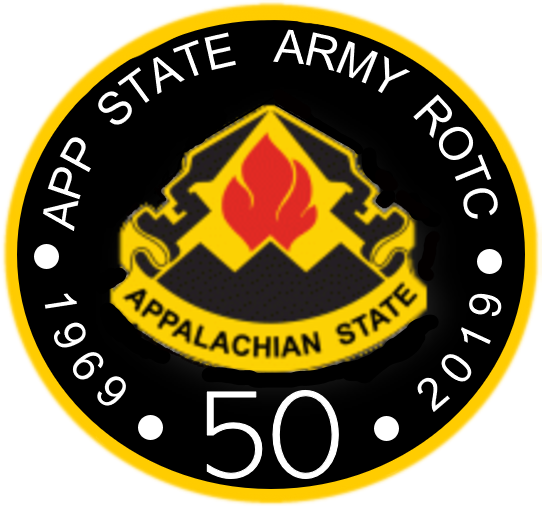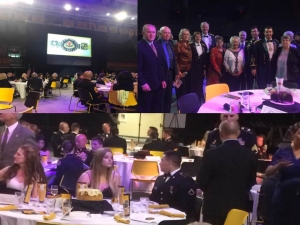 Tags: