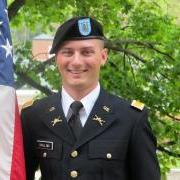 We have received notice from the Shilling family that First Lieutenant Austin Shilling has passed away.
Austin was a First Lieutenant in the 3rd Squadron of the 89th Cavalry Regiment. He was Commissioned in 2014 from the Appalachian State ROTC program.
In 2015 – 2016 1LT Shilling deployed to Afghanistan in support of Operation Resolute Support (ORS) with the 3rd, Squadron 89th Calvary Regiment, 3rd Brigade Combat Team, 10th Mountain Division. While there he served as the Platoon Signal Officer and elevated quickly to the position of Alpha Troop, Platoon Leader.
1LT Shilling's awards and decorations include the Bronze Star Medal, National Defense Service Medal, Afghanistan Campaign Medal, Global War on Terrorism Service Medal, Army Service Ribbon, Overseas Service Ribbon and National Defense Service Medal.
A note from his sister:
Austin's memorial service and celebration of life will take place this Saturday, January 28th at Gordon Biersch, a brewpub in Buckhead (a district of Atlanta), from 11 a.m.-3p.m., with the service portion of the memorial starting at 11:30 a.m. We will spend the rest of the afternoon eating, drinking beer and celebrating our boy's life - just as Austin would've wanted!
We would love if everyone could wear black and/or yellow in honor of Austin and the things that were close to his heart: AKA all pro-Pittsburgh sports teams, The Army and Appalachian State University. This will be a casual celebration (in true Austin fashion), so feel free to wear whatever you'll feel comfortable in.
Here is the address to Gordon Biersch (there are two locations in Atlanta, so please use this address): 3242 Peachtree Rd NE, Atlanta, GA 30305
Also, for anyone that is unable to attend and/or in lieu of sending flowers, please make a donation to a scholarship we are setting up in Austin's name for ROTC students at App State for years to come. Click here to make a donation online.
If you would like to write a check instead, please make it out to the ASU Foundation. We can collect those at Austin's memorial service or you can mail them directly to:
ASU Foundation,
c/o Audra Vaz
Box 32176
Boone, NC 28608-2176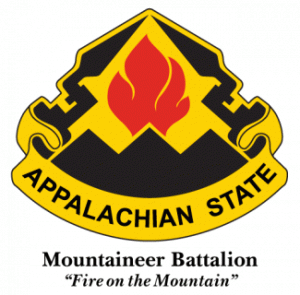 Tags: