The weekend of 7-9 October consisted of a training exercise supported by a team of advisors from Alpha Company, 1st Battalion Second Security Forces Assistance Brigade (SFAB) from Fort Bragg. Friday the Mountaineer Battalion rotated between the Watauga Gun Club for weapons training, the Athletic Field House for the Army Combat Fitness Test , and the ROTC classroom for map reading. The day closed with weapons cleaning and maintenance at the Boone National Guard Armory.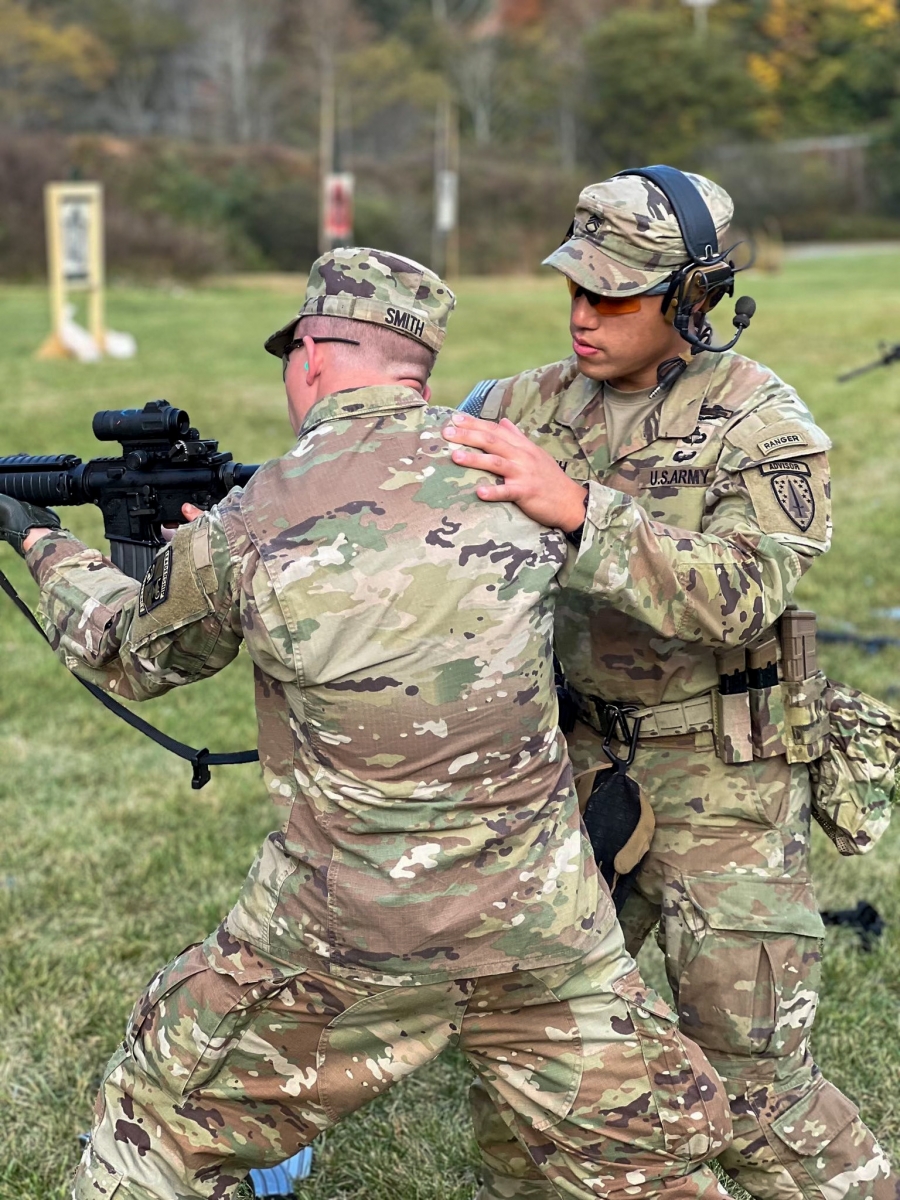 Pictured Above: A SFAB Advisor helps a Cadet with their reactive firing.
Saturday's training session was conducted at NCFS Mountain Training Facility and started with rotational training in fieldcraft, personal load packing, and combat casualty care taught by SFAB personnel. Cadets then conducted squad land navigation prior to overnight bivouacking.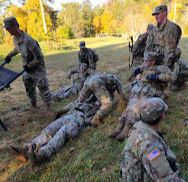 Pictured Above : Combat Casualty Care Training
Sunday training consisted of a Battalion run in the hills of the Gill State Forest (pictured below) followed by a breakfast at the training facility "chow hall".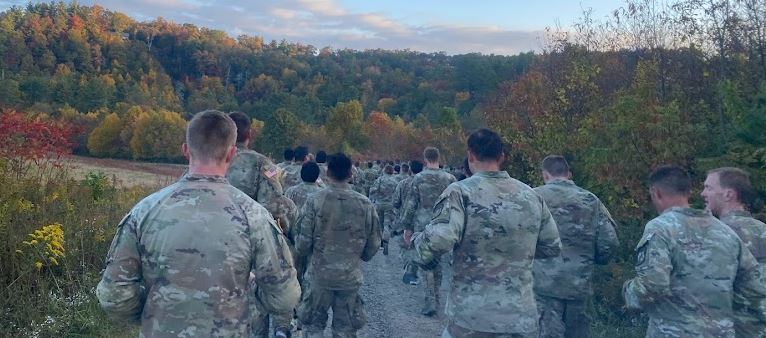 Sophomore Cadets Goodson and Hoffman reconfirmed the oath of enlistment on the mountain (pictured below).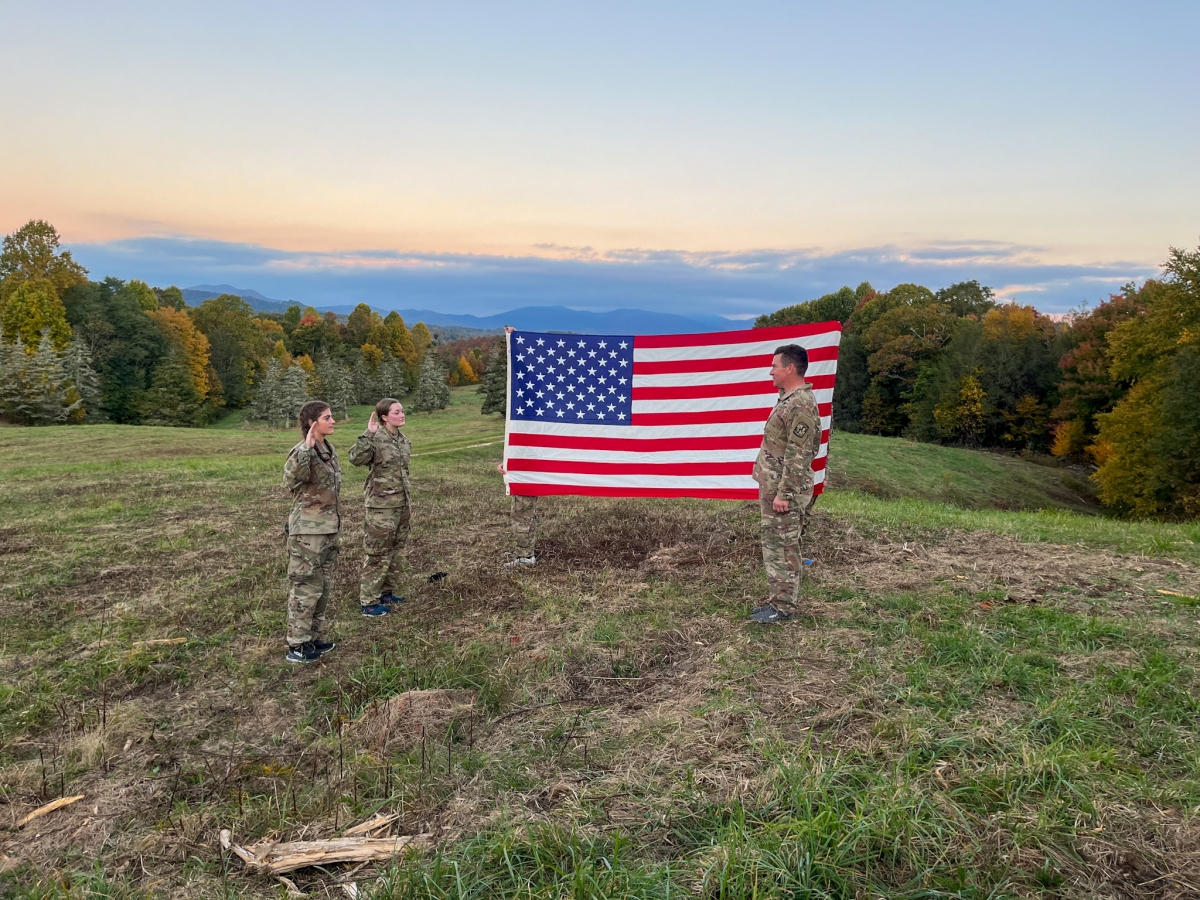 The weekend was capped by rappelling at the App ROTC Tower on campus (pictured below)
The Battalion at the FTX (pictured below)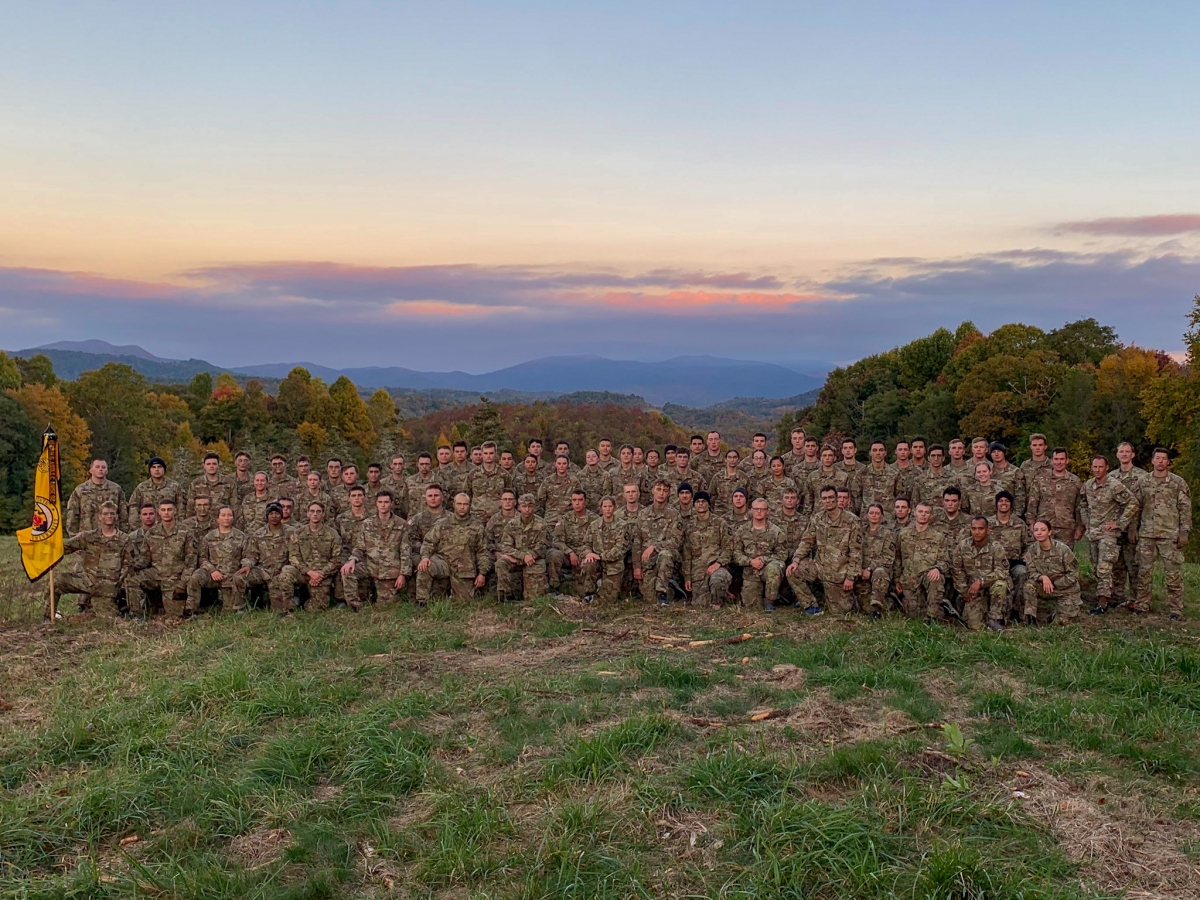 Cadre On the Mountain!!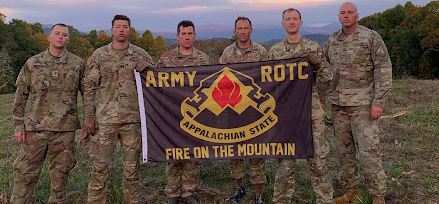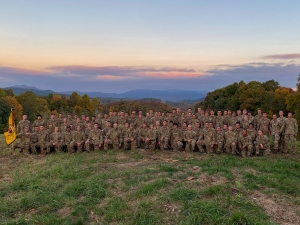 Tags: