Conquering the Iron Mountain Range takes Iron Cadets! This year's Commando Bivouac involved patrolling on the East and West slopes (and ridge line) of the Cherokee National Forest Iron Mountain Range.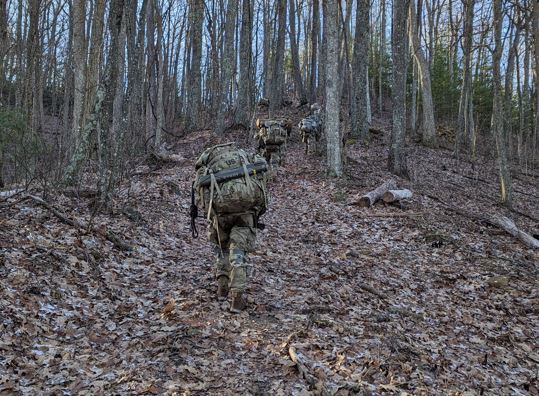 The Appalachian Commandos are an ROTC-affiliated organization focused on small unit tactics and founded in 1971 by Ranger Hall of Fame Member- COL William Palmer.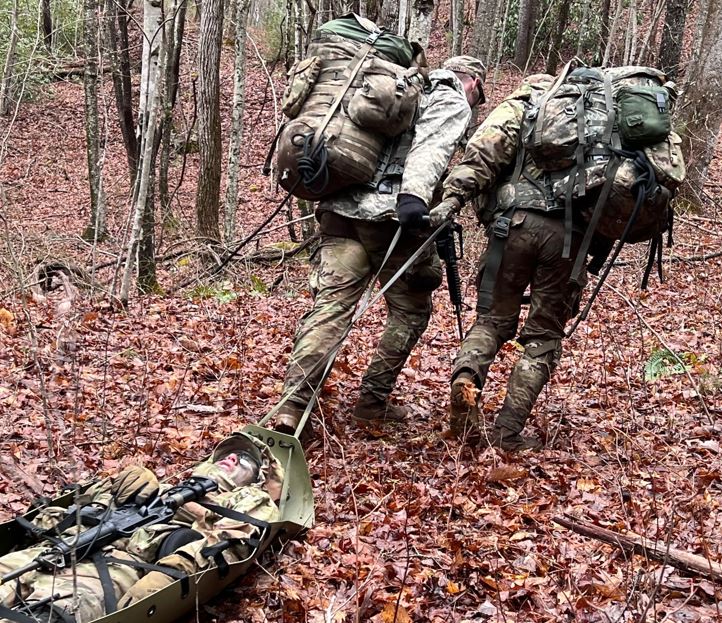 It is not for the Weak or Fainthearted.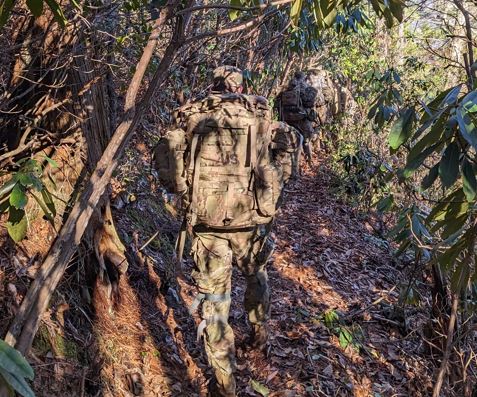 Twenty -two members participated this weekend and a select few (6) continued on with small unit leadership training in order to gain the coveted "Commando Tab" and assume leadership positions. Well Done to all who participated and endured. Special Congratulations to Cadets Hooks, Soucek, Gulley, Snodgrass, Havens, and Brown on earning the Tab.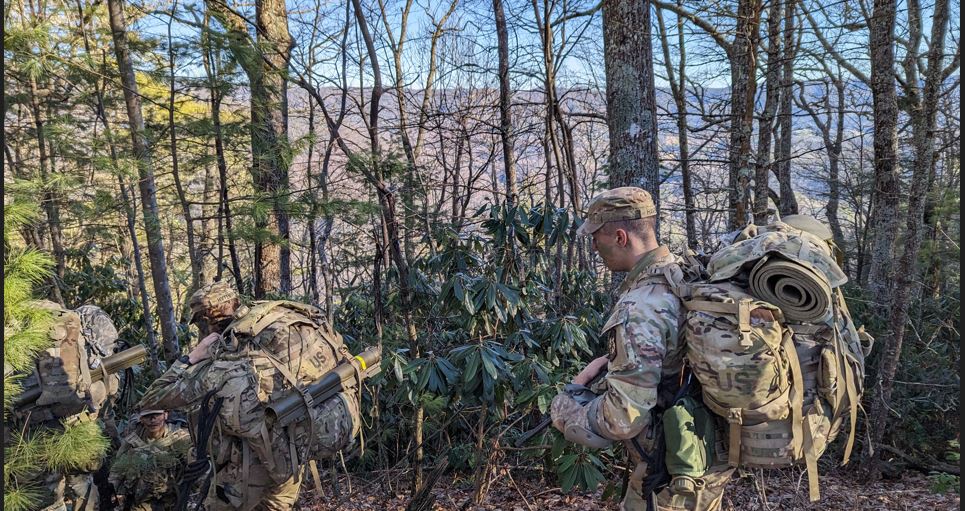 Tags: