No Sunday Stroll on April 25th. Honor Through Action. Three App ROTC teams competed in the virtual Mountain Man Memorial March. One half marathon and 2 full marathon teams competed (1 Male, 1 Female team). The march consists of teams competing in Army boots, trousers, and a 35-pound rucksack. Participants race in honor of Fallen Servicemen and Gold Star Families. App ROTC raced today in honor of all Fallen and Cadet Chris Hasbrouck who died at the event in 2012. The annual race was organized as a way to honor 1LT Frank B. Walkup IV, a 2005 University of Tennessee graduate and ROTC alumnus, who was killed in action in Iraq in 2007. It is usually held in person at Gatlinburg, Tennessee.
The 2021 Results will be posted later this month.
( Below ) Full Female Team: Lydia Pearson, Patricia Parks, Shelby Zmiewsky, Natalie Hellner, Rachel Rihn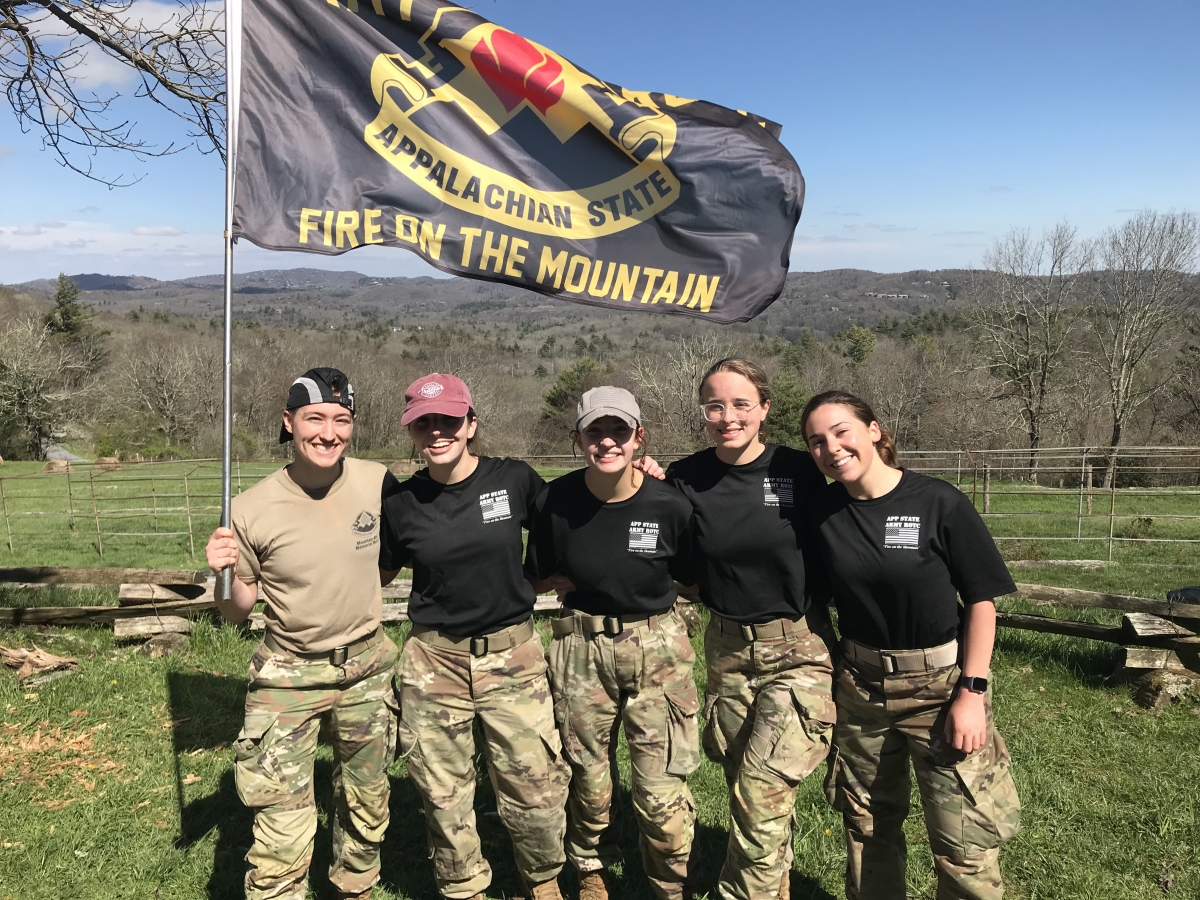 (Below) Full Male Team: Wiley Eaton, Luke Nygard, Dustin Eldridge, Brian Richardson, Nicholas Ruiz and John Spaar.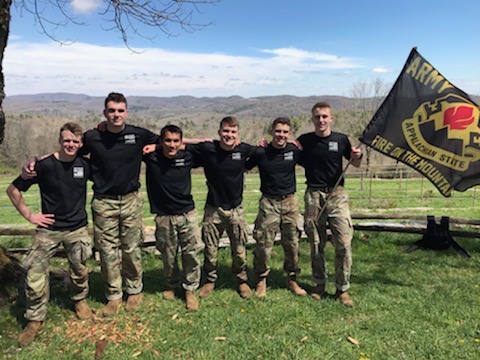 (Below) Half Team: Drake Elliot, Bailey McCann, Jack Csicila, Zeke Scrivener and Denny Browning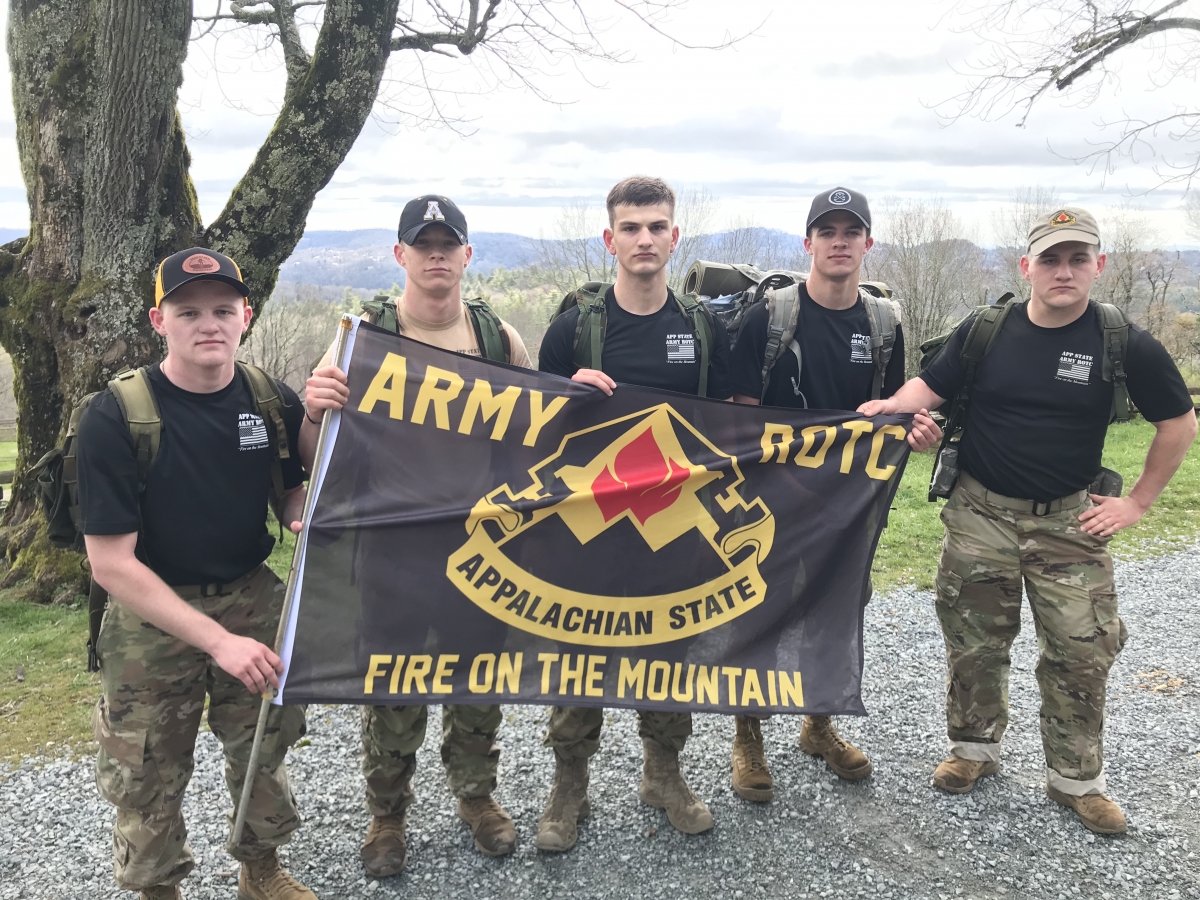 Finishing Strong and Together! The Full Male Team finishes up at the Moses Cone Manor.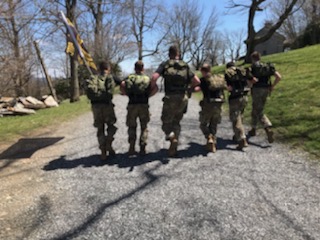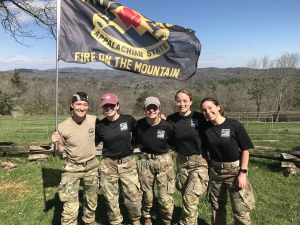 Tags: