App ROTC Cadets frequently state one of their favorite aspects of the program is the practical application, or hands-on training, that Thursday labs provide.
The February 11th Lab illustrates that well. Combat Medics from the Fort Bragg based 4th Psychological Operations Group (4th POG) traveled to Boone to conduct a week of Tactical Combat Casualty Care training that culminated in the Thursday lab.
The 4th POG medics spent the first two days conducting classroom and field training for ROTC Cadre members. App ROTC Cadre are certified as Combat Life Savers and the training was an excellent refresher (pictured below).
Tactical Combat Casualty Care (TCCC) was created to train Soldiers and medical personnel on current best practices for medical treatment from the point of injury to evacuation to medical facilities. This week served as a practical introduction to the phases and procedures involved in TCCC.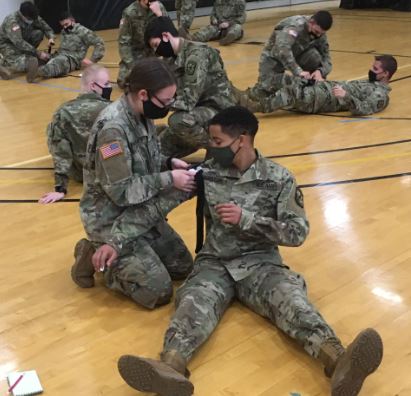 Applying a tourniquet (above)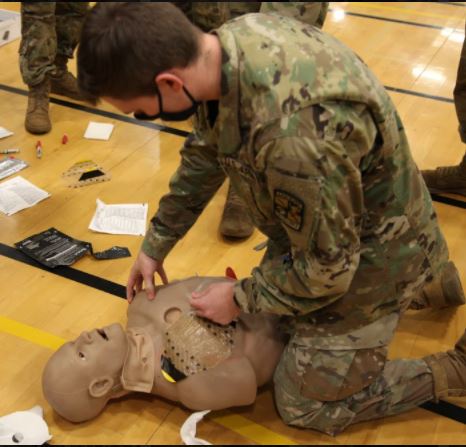 Hands-on training in a chest decompression technique (above)
Each Thursday lab is planned and led by a Senior App ROTC Cadet. Cadet Charles Moore, a Construction Management major, led this week's lab. That is appropriate as Cadet Moore is a former Combat Medic himself. He is an Army Reserve Simultaneous Member Program (SMP) Cadet and will graduate this Spring and will be commissioned as an Active Duty Engineer Officer.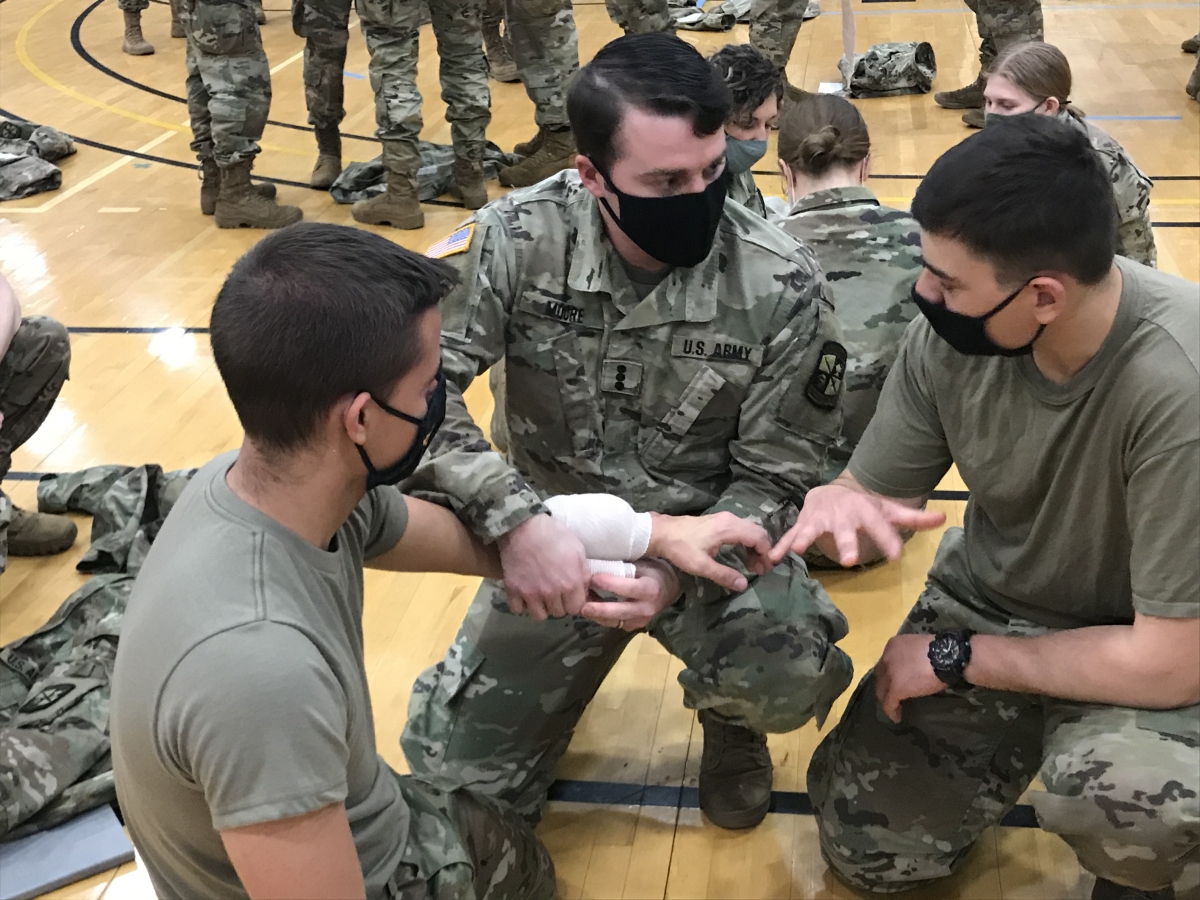 Cadet Moore Trains and Mentors (above)
The 4th PSYOP Group also provided the opportunity for the Cadets to learn more about the Psychological Operations Branch. PSYOP is a non-accessions Special Operations Branch like Special Forces and Civil Affairs. PSYOP Officers conduct operations to convey selected information and indicators to foreign audiences. The goal is to influence the emotions, motives, objective reasoning, decision-making abilities, and ultimately the behavior of foreign governments, organizations, groups, and individuals. Though it will be a few years before App Cadets can go PSYOP, it is good to know options beyond their first tour. Captain Gongora informs Cadets about PSYOP (below).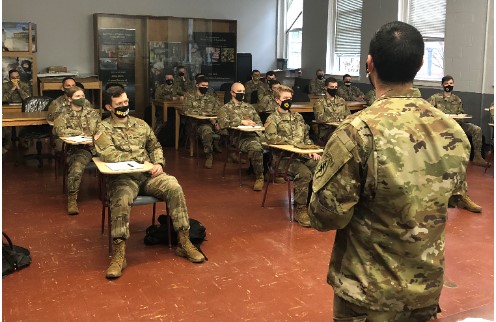 App ROTC has a unique relationship with the 4th PSYOP Group. DJ Weatherford, the Freshmen Instructor and Enrollment/Scholarship Officer, served in PSYOP for 17 some years; Eric Church, the Human Resources Officer, served as the 4th PSYOP Group S1 for several years. Additionally, the incoming Senior Military Instructor (Josh Glardon) is currently a First Sergeant in the Group. He helped coordinate the week's activities.
Photos courtesy of 1st PSYOP Battalion Multimedia illustrator - SGT Barlow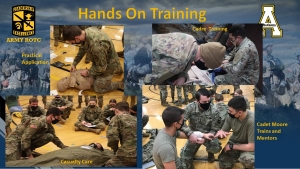 Tags: