The week of 22 September to 29 September provided a great opportunity for the Cadets and Alumni of App State ROTC!
Several Alumni from the early nineties returned to share fond memories of their time at App and in ROTC during the weekend of 21-23 September. Several of the group got together on Friday night in a house overlooking the town and then reconvened Saturday morning in front of the ROTC trophy case in Varsity Gym. Amidst light refreshments, they reconnected and witnessed the promotion of Chelley Macon (Class of 2002) to Lieutenant Colonel. LTC Macon is the Professor of Military Science at Duke and North Carolina Central University.
The Group then preceded to the University Military Memorial at the campus flag pole for some emotional memories of fallen App State ROTC alumni. The Military Affairs Community and Student Veterans Association graciously sponsored the Alumni for tailgating on Duck Pond Field and the time prior to the football game was well spent!
LTC Macon presided over the football game coin toss and was on hand to witness the contract ceremony conducted by LTC Kleman, App Professor of Military Science, for 12 current Cadets.
The following weekend was Homecoming and the ROTC Department had the honor to witness Lieutenant General Ashely, Class of 1984, recognized as a Distinguished Alumni of the University in a formal luncheon ceremony. Later that evening LTG Ashley served as Grand Marshall of the Homecoming Parade. App ROTC provided the parade Colorguard and a platoon of Cadets to walk (and pass out candy) with the College of Fine and Applied Arts.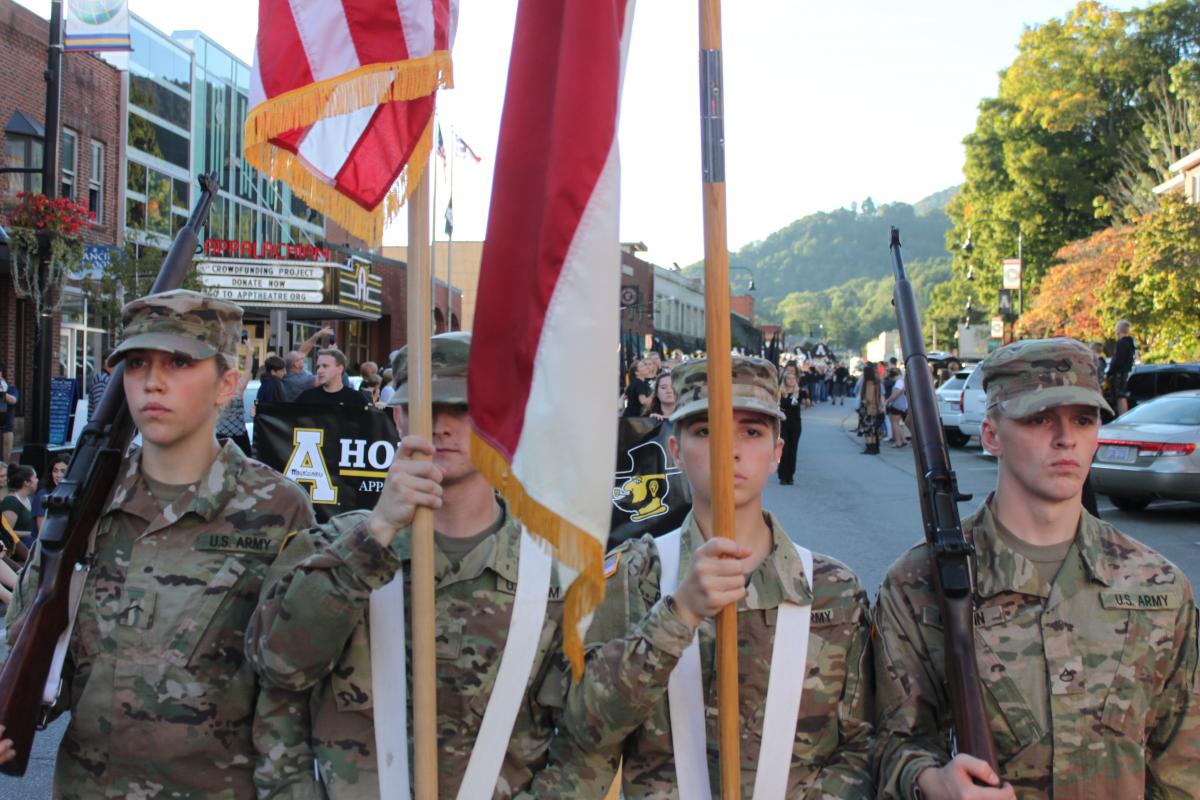 App ROTC Homecoming Parade Colorguard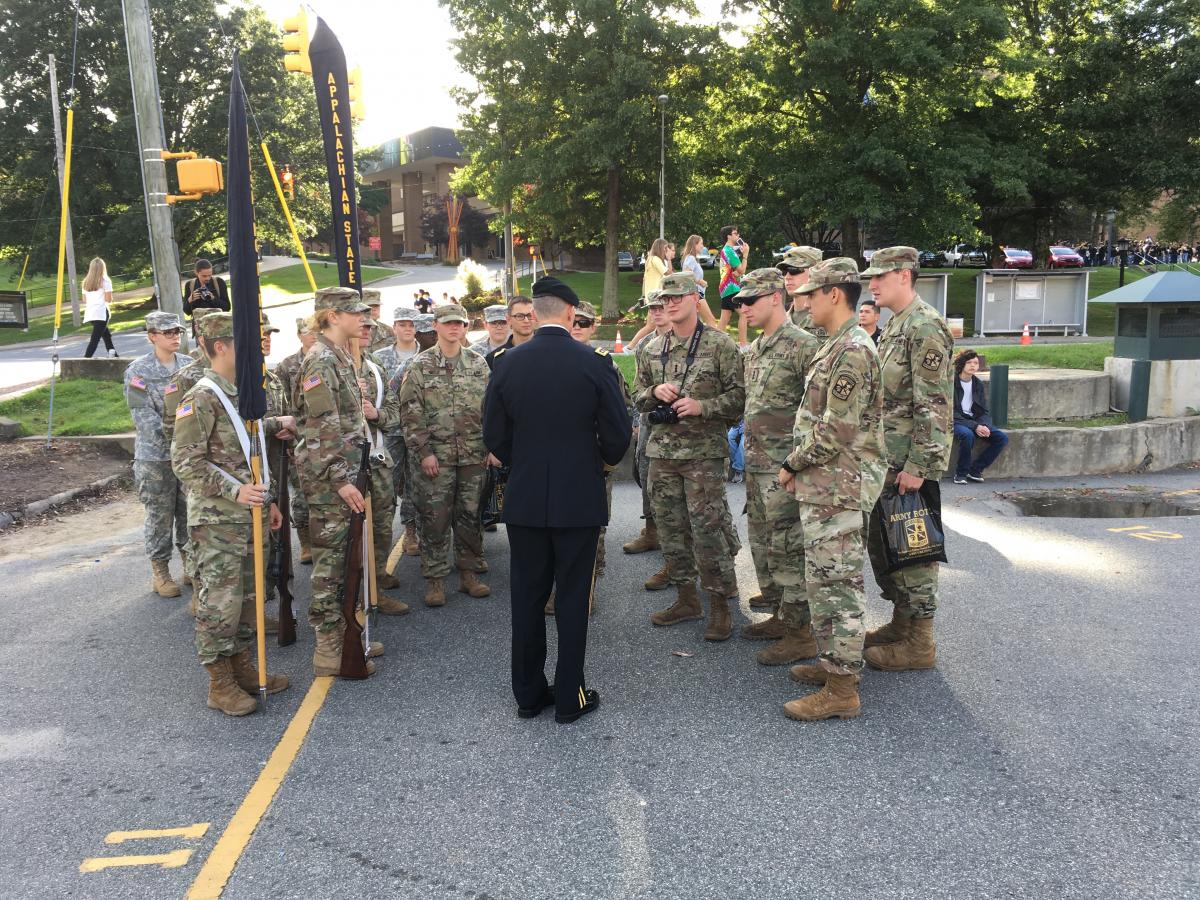 LTG Ashley speaks with Cadets prior to the Homecoming Parade
Major General Evans (Class of 88), Cadet Command Commanding General, visited the festivities in "proud alumni status" and was able to congratulate LTG Ashely and speak to some Cadets.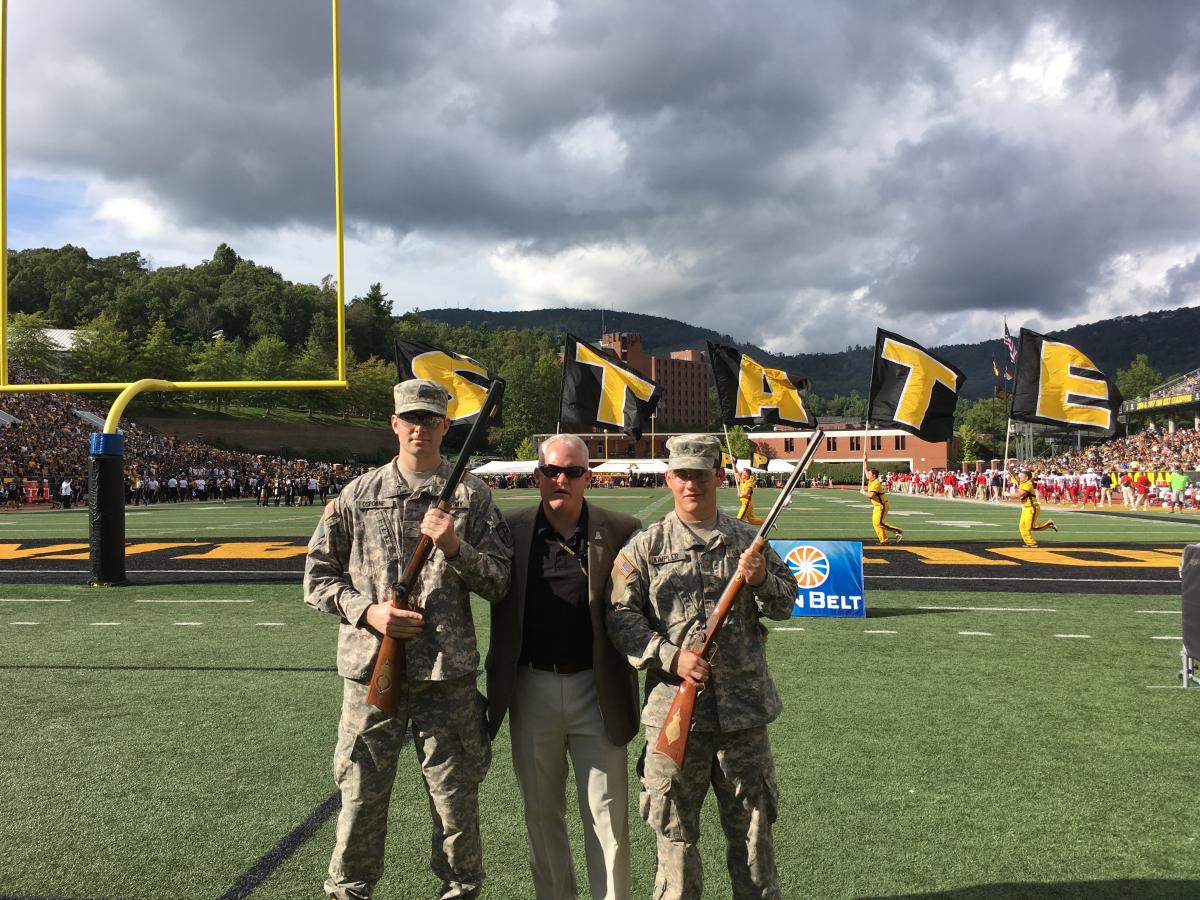 MG Evans with Musket Detail
Parade Detail Platoon enjoying the atmosphere Friday night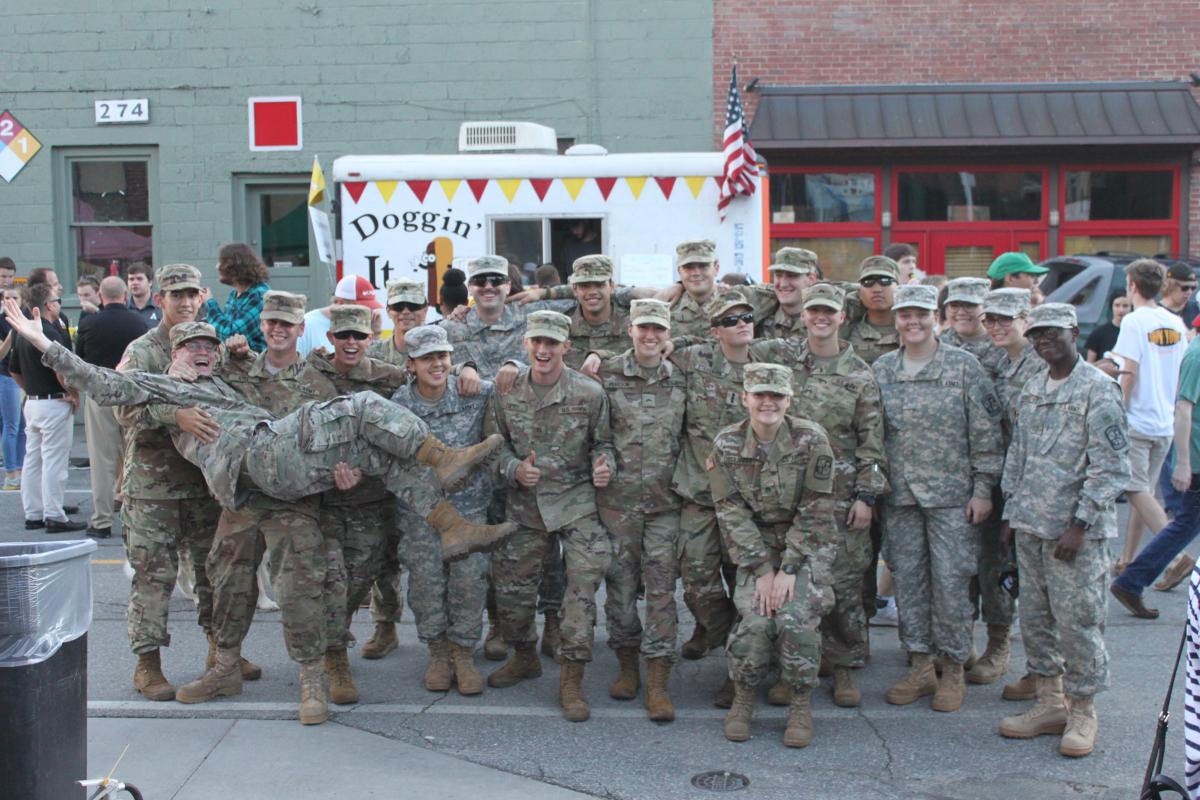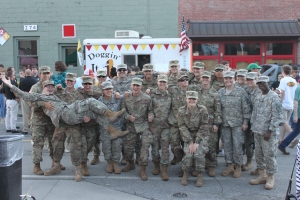 Tags: