Teams of Appalachian ROTC Cadets participated in the 12th annual Mountain Man Memorial March (MMMM) to honor the Nation's fallen service members and their Gold Star families. It was originally organized as a way to honor 1LT Frank B. Walkup IV, a 2005 University of Tennessee graduate and ROTC alumnus, who was killed in action in Iraq in 2007. University of Tennessee ROTC hosts the event in Gatlinburg Tennessee where 1LT Walkup was from.
This marked the seventh year in which App State ROTC has competed and App ROTC often fares well in this "competition for a cause". The Full Team finished in First Place (sixth year consecutively) for the Full Marathon. The Half-Marathon Team finished in Third Place and LTC Kleman, Professor of Military Science, finished third in the Military Individual Half Marathon. This year App State also provided a crew to man a Water Point.
A Great Day and a Great Cause in the Mountains!!
App's Full Marathon Team crosses the line together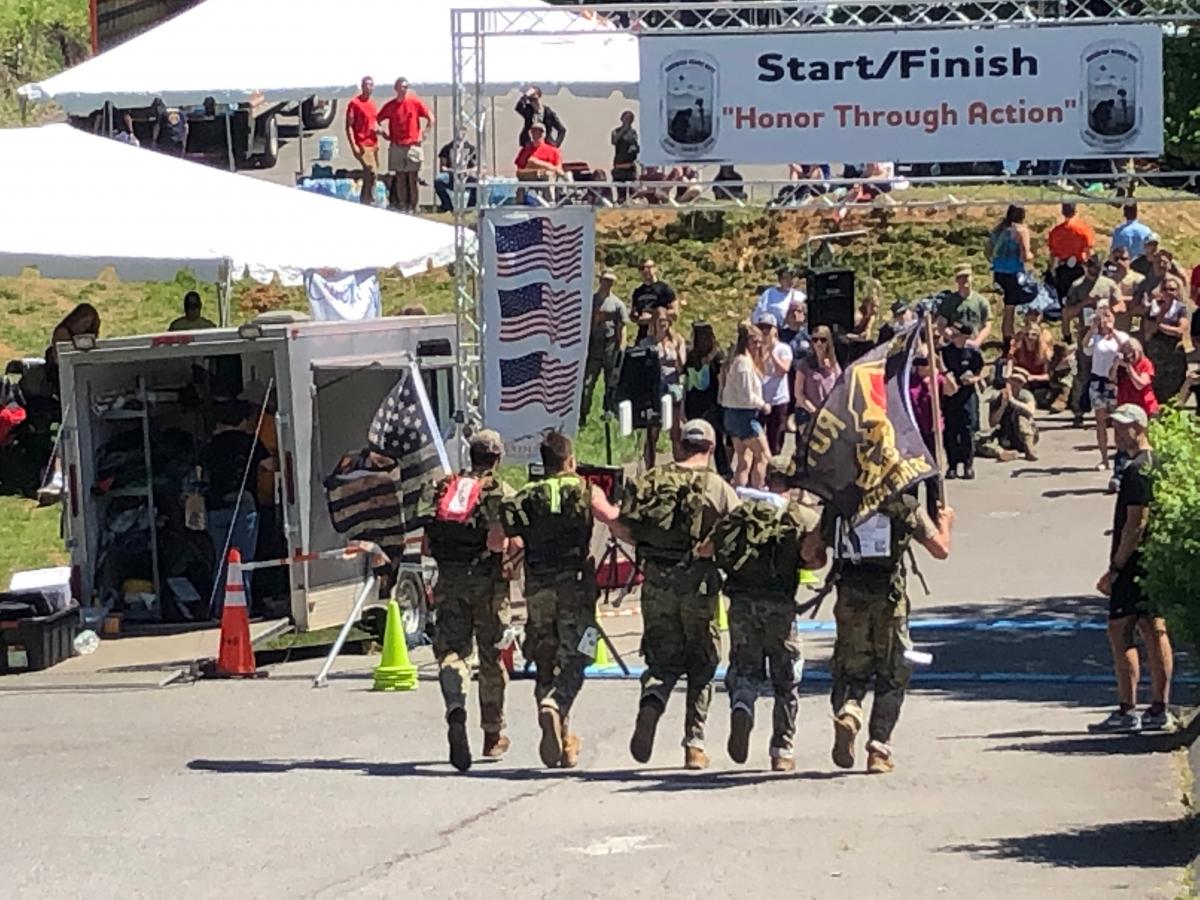 Team Photo -App Half Marathon Team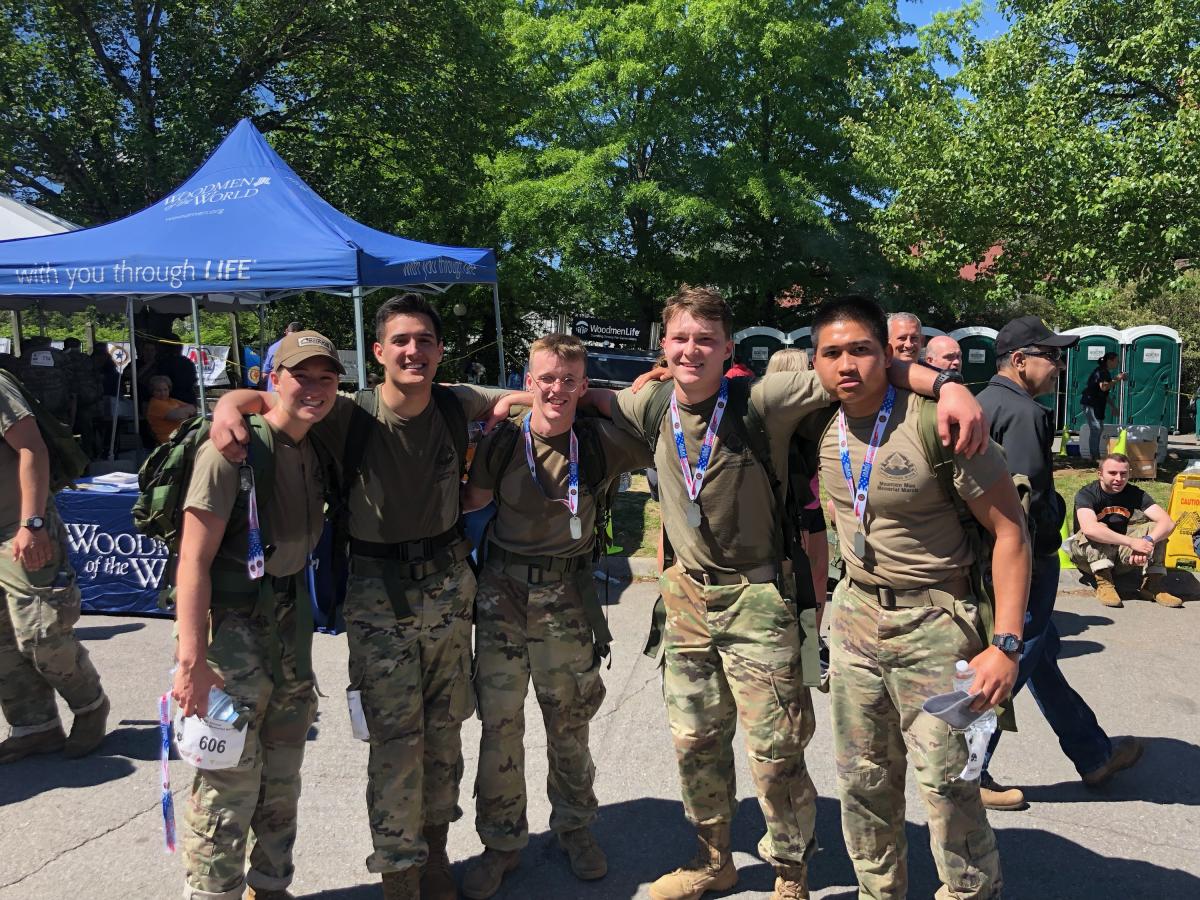 The Water Point Crew with Patricia Hasbrouk. The march took on a special meaning for the Mountaineer Battalion in 2012 when Cadet Christopher Hasbrouck, an Appalachian State Junior, collapsed while participating in the 5th Annual March on 21 April 2012. Cadet Hasbrouck never recovered and later passed away on 2 May 2012. That year, Cadet Hasbrouck and his fellow Cadets were marching in honor of SGT Rhys Klasno. As a result, SGT Klasno's father along with the Gold Star Dads of America renamed their award, the Espirit De Corps award, to the Christopher Hasbrouck Espirit De Corp Award. It has been awarded to a deserving ASU Cadet every semester since its inception.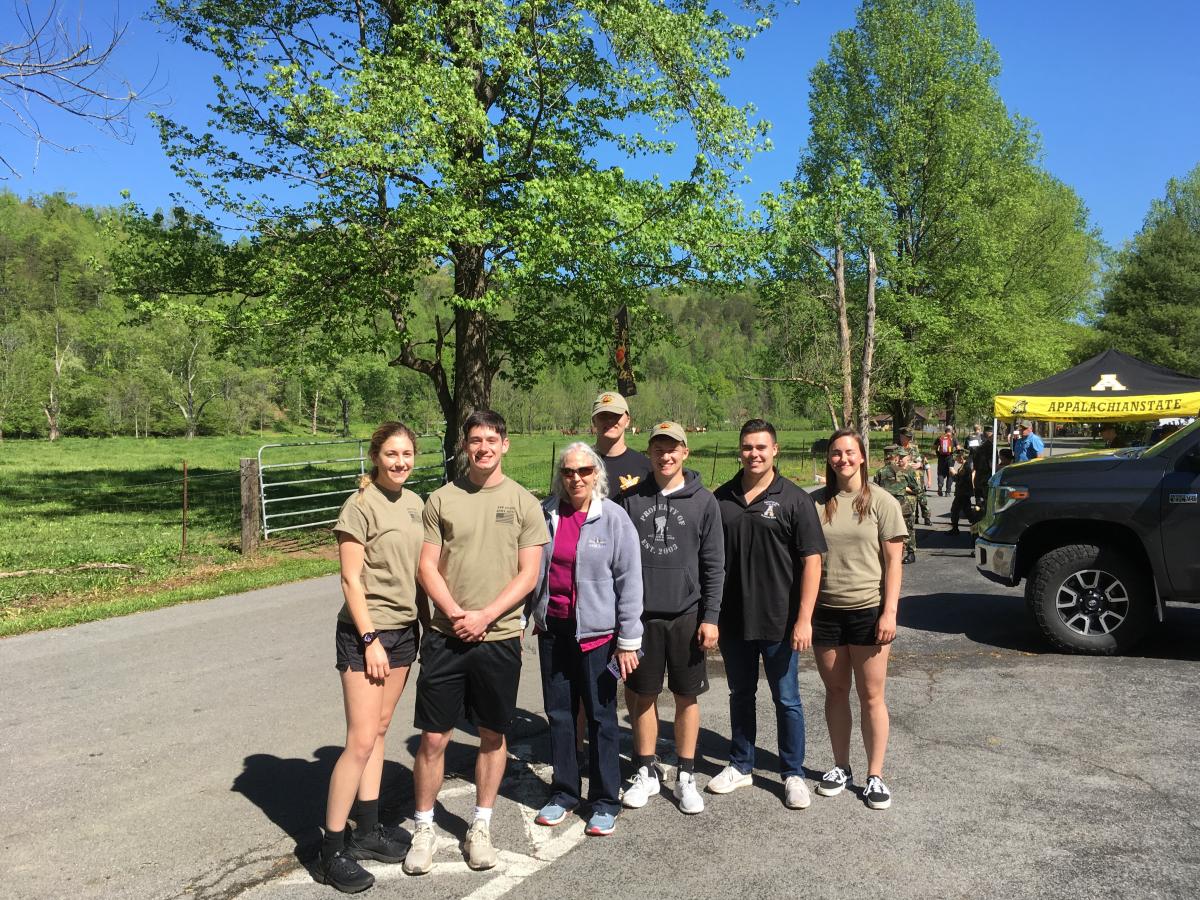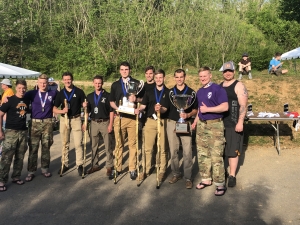 Tags: