Comradery in a Formal Setting. The Fire on the Mountain Battalion Formal (Dining Out) was held in the Grandview Ballroom of the North End Zone Facility on 24 February.

The guest Speaker was David Jackson, an Appalachian State Alumni and well-known sports broadcaster. He is the President and CEO of the Boone Chamber of Commerce and spoke of how leadership attributes learned in ROTC resonate well in civic communities. Formal military dinners are a tradition in all branches of the United States Armed Forces. (Photo Below- David Jackson receives the "Big A" from LTC Greene).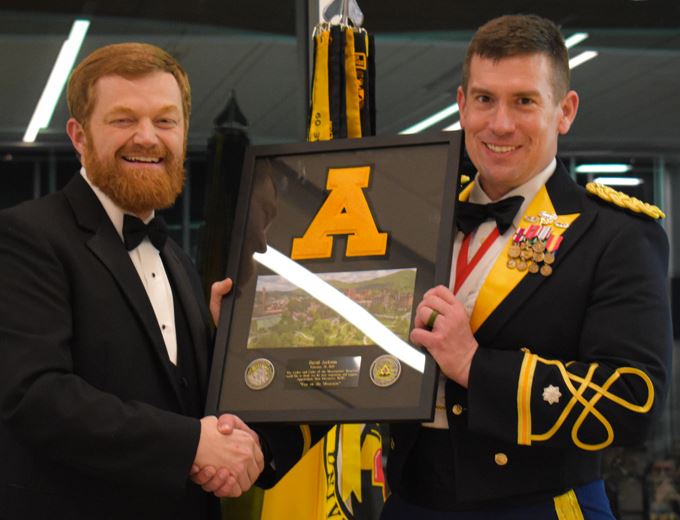 The Dining Out is an occasion for Service members to meet socially at a formal military function. It enhances the cohesion and esprit de corps of units. App State ROTC Cadets practice now what they will execute in the future. (Photo Below: The receiving line-- anchored by SFC Andrew Browne --the current Senior Enlisted Advisor in the Department)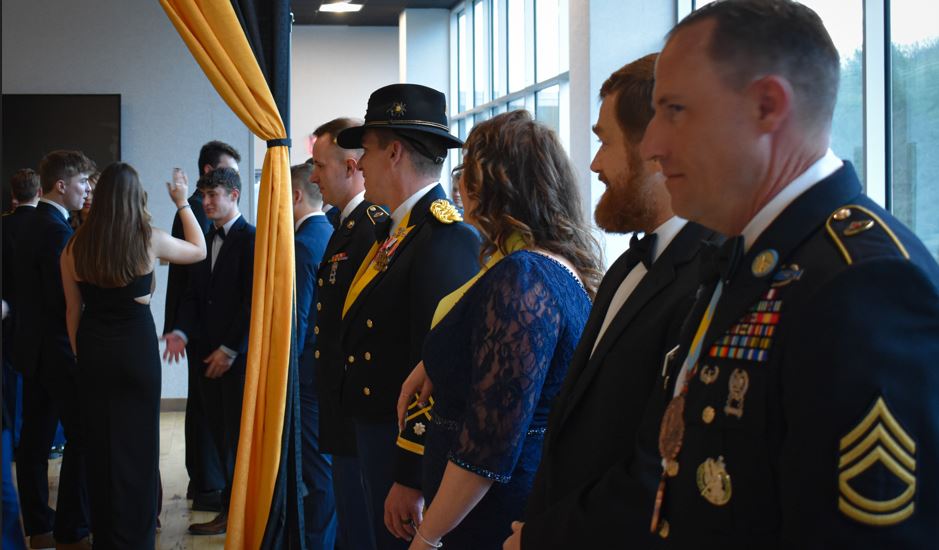 The head table (pictured below) consisted of Dean Shannon Campbell of the College of Fine and Applied Arts; Dean Sue Polanka of Appalachian State Libraries; Mariana and LTC Adam Greene (Professor of Military Science), Jeanie and the Honorable Tim Futrelle (Mayor of Boone), and David Jackson.

The 2022-2023 ROTC RLC....... looking sharp (below)

Tags: