Fifty years ago this Fall, Appalachian State's ROTC program was sparked. Join the Cadets and Cadre of the "Fire on Mountain Battalion" as we celebrate that milestone.
Friday, 22nd November, from 1800-2000- there will be an informal huddle at Appalachian Mountain Brewery where Alumni "sign in" and receive a commemorative lapel pin (while available). Any updated information about the following day will be distributed.
Saturday, 23 November:
1000- The old classroom (Room 237 DD Dougherty) will be open for Alumni to gather--there will be some historic items on display and light refreshments will be on hand. Raffle tickets will be sold for $10.
1100- Short remarks by the Professor of Military Science will be made and a brief video will be shown.
1130- Tailgating commences in the parking lot behind DD Dougherty. Senior Cadets will be grilling hot dogs and hamburgers. Donations will be accepted. BYOB.
1230- Raffle drawing for 50 year commemorative year knife by Double Deuce Designs, 50 year commemorative chair, and other small items.
1430-1500- Tailgate ends and all precede to the game.
During the game we will conduct a contract ceremony and the 50th anniversary of the program will be acknowledged.
Game tickets are free for Veterans and First Responders. Their guest get in half price. Tickets are obtained through the University Ticketing office and "Will Call"
Unfortunately, parking will be on your own. King Street and north of King Street have some areas that may work best.
For headcount reasons please RSVP to
Sharon Cox at coxse2@appstate.edu or 828 262 2015. When RSVPing positively include the following information:
1) Full Name of yourself and all guests
2) Year Commissioned or Year served as Cadre or "Current Supporter"
3) Whether attending Friday and Saturday or just Saturday
No payment is necessary.
Help us spread the word.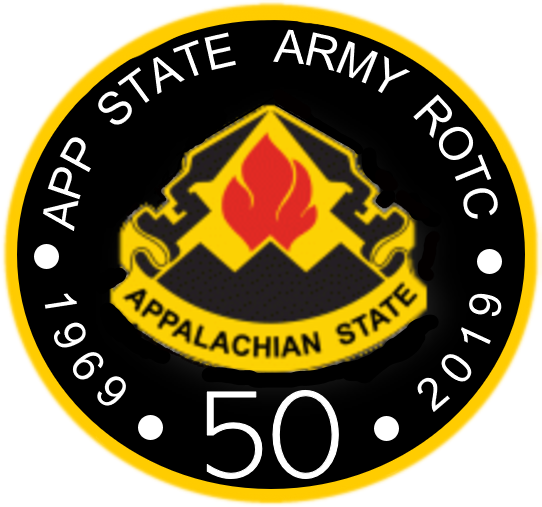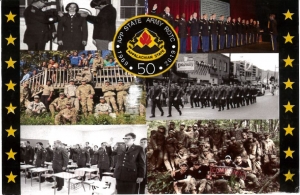 Tags: