"Though I am not an Appalachian alumnus, it has not taken much time for me to recognize and appreciate the rare and unique culture of excellence evident within this university and the ROTC program."
Army Capt. Joseph Callaghan, training officer and instructor in Appalachian's ROTC program
Article By Alex Jansen
Orginally Posted Nov. 12, 2018 at 4:38 p.m at https://today.appstate.edu/2018/11/12/veterans-day
BOONE, N.C. — Under overcast skies, veterans were honored Monday during Appalachian State University's annual Veterans Day Ceremony held at the Veterans Memorial on Appalachian's campus. The memorial is located beside the B.B. Dougherty Administration Building.
The ceremony began with the presentation of the colors by cadets in Appalachian's ROTC program.
Appalachian Provost and Executive Vice Chancellor Darrell Kruger welcomed the approximately 150 gatherers at the event and introduced speaker Army Capt. Joseph Callaghan, a training officer and instructor with Appalachian's Department of Military Science and Leadership (ROTC), who reminded those gathered that World War I ended 100 years ago.
At the event, Callaghan recognized all veterans. He praised Vietnam veterans, whom he said "returned to a country where thanking veterans for their service wasn't such a widely practiced custom," and talked about the thousands of Afghanistan and Iraq veterans who "returned home and quietly returned to the business of life, going about their duties as husbands and wives, fathers and mothers, and striving to be productive members of society."
He commended Appalachian for an "ROTC program and university that work seamlessly together in mutual pursuit of sculpting leaders and scholars of substance and character."
"Though I am not an Appalachian alumnus," Callaghan said, "it has not taken much time for me to recognize and appreciate the rare and unique culture of excellence evident within this university and the ROTC program — each individually strengthened by the mutually supportive relationship they share."
He encouraged gatherers to remember and thank the veterans in their lives.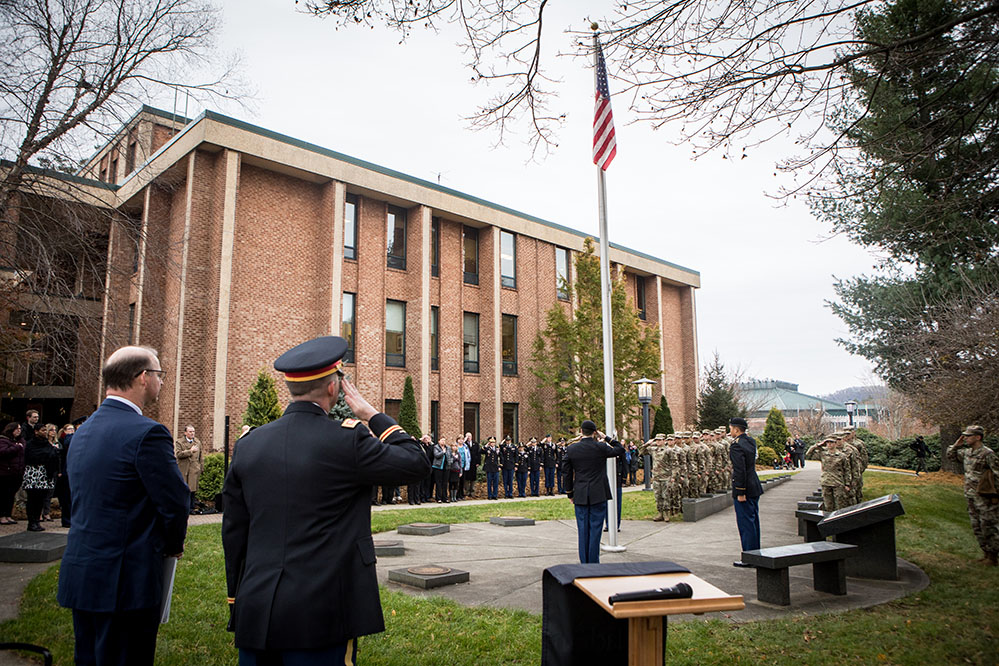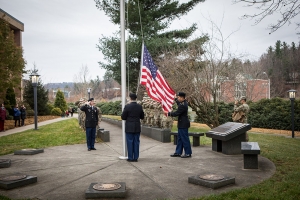 Tags: