Lieutenant Colonel Adam K. Greene grew up in Mars Hill, NC, and graduated from CD Owen High School in Black Mountain. After being awarded a four-year Army ROTC scholarship, he attended the University of North Georgia, the Military College of Georgia. UNG is one of six senior military colleges. He majored in chemistry, minored in leadership, and was a distinguished military student. He graduated and was commissioned as a Second Lieutenant in the Armor Branch in 2004.
LTC Greene completed the Armor Officer Basic Course as the Distinguished Honor Graduate in September 2004. LTC Greene proceeded to 1st Squadron, 32nd Cavalry, in the 1st Brigade Combat Team (BCT), 101st Airborne Division (Air Assault) at Fort Campbell, KY. While attending Air Assault School, he was the foot march champion by being the first to complete the 6 and 12-mile foot marches while carrying a full combat load. He then deployed to Diyala Province, Iraq, on the Iranian border, as a Motorized Reconnaissance Platoon Leader and subsequently transitioned to a Cavalry Troop Executive Officer.
After redeployment from Iraq, LTC Greene was then reassigned to the Future Combat Systems as an Armor Company Executive Officer at Fort Bliss, TX. Following this assignment, he attended the Infantry Maneuver Captains Career Course at Fort Benning, GA.
After completing the career course, LTC Greene assumed command of Alpha Troop, 3rd Squadron, 73rd Cavalry Regiment in the 1st BCT, 82nd Airborne Division. While in command, his Troop deployed to Iraq along the Syrian border near Sinjar Mountain. In this capacity, his troop screened along the international border to protect the sovereignty of Iraq while working with the local military, police, and government to develop the security, economics, governance, and rule of law of the local Arabs, Kurdish, and Yezidi people in the region.
Upon redeployment, LTC Greene was assigned to the Armor Center and School at Fort Benning, GA to assist in the transition of the Armor Center from Fort Knox, KY to Fort Benning. During this time, LTC Greene also earned a Master of Business Administration from the University of Arkansas at Grantham.
Shortly thereafter, LTC Greene moved to the Joint Multinational Readiness Center (JMRC) in Hohenfels, Germany to serve as a Maneuver Company Observer / Coach / Trainer (O/C-T) and later the Senior Task Force Analyst on the Timberwolf O/C-T Team. While assigned to JMRC, he embedded in the Romanian Combat Training Center in Cincu, in the Transylvania region to serve as a trainer and advisor to Romanian forces.
In July 2014, LTC Greene moved to Fort Leavenworth, KS to attend the Command and General Staff College (CGSC) and then the School of Advanced Military Studies (SAMS). While a student at SAMS, LTC Greene earned a Master of Military Art and Science in Theater Operations and penned a monograph centered on Toxic Followership. Upon completion of SAMS, LTC Greene became an operational and strategic planner in the 4-star NATO headquarters of Operation Resolute Support in Kabul, Afghanistan. In this capacity, he planned operations including counterterrorism and the over-arching train, advise, and assist mission of all NATO forces in Afghanistan.
Upon redeployment from Afghanistan in 2017, LTC Greene became the Battalion Executive Officer of the Headquarters Battalion of the 82nd Airborne Division. In 2018, he was reassigned as the Operations Officer, later Executive Officer in 3rd Squadron, 73rd Cavalry Regiment in the 1st BCT, 82nd Airborne Division. During his tenure, he deployed four cavalry troops, three anti-armor infantry companies, and a provisional mobile protective fire company to Camp Atterbury, Indiana for a five-week exercise to train all of these units on every organic weapon system from small arms through company maneuver live-fire exercises. Separately, LTC Greene led his squadron through a no-notice rotation through the National Training Center as the senior reconnaissance leader in the BCT.
In 2019, LTC Greene was then selected as the Executive Officer to the Commanding General of the Security Force Assistance Command (SFAC). This command was the division headquarters for the newly established Security Force Assistance Brigades (SFAB). SFABs are a tailor-made unit to advise foreign conventional forces. In 2020, LTC Greene assumed command of Bravo Troop, 3rd Squadron, 2nd SFAB at Fort Bragg, NC. In this capacity, he deployed to Djibouti, Africa with subordinate teams deploying to Somalia and Kenya. While in Djibouti, LTC Greene's advisory teams trained a Djiboutian Rapid Interdiction Battalion (RIB); an infantry battalion created to use US equipment and tactics capable of immediate response and deployment. He also interfaced with the US Embassy, Djiboutian presidential advisors, the US Combined Joint Task Force – Horn of Africa (CJTF-HOA), US Navy base Camp Lemonnier, US Africa Command, the South European Task Force – Africa (SETAF-AF), and others to coordinate efforts in developing the RIB to be the premier Djiboutian first response force. Upon redeployment, LTC Greene became the Executive Officer of 3rd Squadron, 2nd SFAB to prepare for the Squadron's next deployment to Africa in the fall of 2022.
In June 2022, LTC Greene and his family moved to Boone, NC to become the Professor of Military Science at Appalachian State University to prepare the next generation of leaders in the US Army.
LTC Greene's schools include the Armor Officer Basic Course, Air Assault, Pathfinder, Airborne, Strategic Deployability, Transportation of Hazardous Material, Air-load Planner, Combat Lifesaver, Rappel Master, Jump Master, Maneuver Captains Career Course, Rapid Aerostat Initial Deployment (RAID) Tower Operator, Faculty Development Program, O/C-T Qualification, Safety Officer, Joint Planner, SAMS Planner, and ROTC Senior Leader. His awards and decorations include 2x Bronze Star Medals, a Defense Meritorious Service Medal, 5x Meritorious Service Medals, 3x Army Commendation Medals, 5x Army Achievement Medals, Afghanistan Campaign Medal (1x star), Iraqi Campaign Medal (3x stars), National Defense Service Medal, Global War on Terror Service Medal, Army Service Ribbon, Overseas Service Ribbon (w/ #4 device), NATO Medal, 2x Meritorious Unit Citations, 3s Army Superior Unit Citations, Combat Action Badge, Airborne Badge, Air Assault Badge, Pathfinder Badge, and German Parachutist Wings.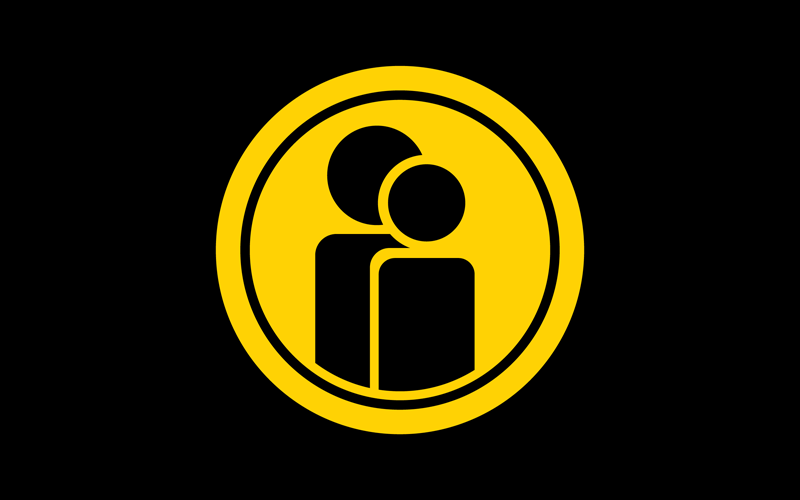 Title:

Professor of Military Science, Department Chair
Department:

Department of Military Science and Leadership (ROTC)

Email address: Email me

Phone: (828) 262-2015
Office address
Varsity Gym Room 305